New WikiLeaks release quotes violent threats of Guantánamo detainees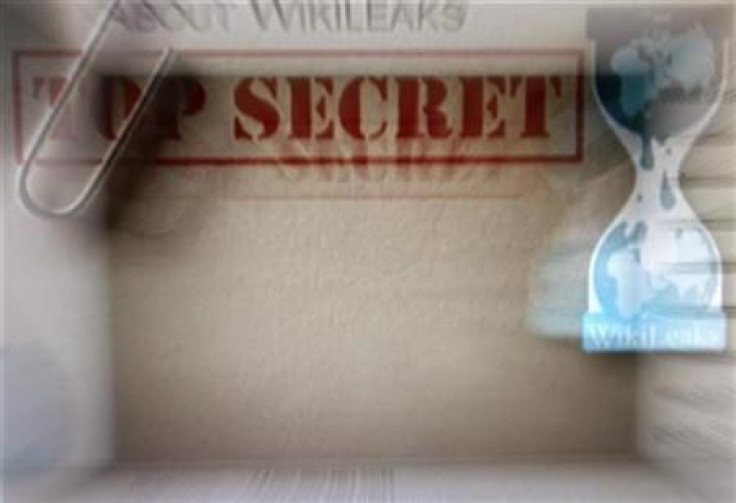 Gunatanamo detainees verbalized violent threats against their captors, according to the latest set of classified files leaked to anti-secrecy website WikiLeaks.
The classified assessments of detainees at the Guantánamo Bay prison obtained by The New York Times through a source, contains a trove of more than 700 classified military documents and provides new and detailed accounts of the men who have done time at the Guantánamo Bay prison in Cuba, and offers new insight into the evidence against the 172 men still locked up there.
The secret documents, made available to The New York Times and several other news organizations, reveal that most of the 172 remaining prisoners have been rated as a high risk of posing a threat to the United States and its allies if released without adequate rehabilitation and supervision, the report published on April 24 said.
Although largely silent about the use of the harsh interrogation tactics at Guantánamo, the secret documents provide insights into the lives of the prisoners at the world's most controversial detention centre.
The classified files that document the behavior of the detainees quote few of the violent threats.
One detainee is quoted as saying he would like to tell his friends in Iraq to find the interrogator, slice him up, and make a shwarma (a type of sandwich) out of him, with the interrogator's head sticking out of the end of the shwarma.
Another detainee reportedly threatened to kill a U.S. service member by chopping off his head and hands when he gets out, and informed a guard that he will murder him and drink his blood for lunch. Detainee also stated he would fly planes into houses and prayed that President Bush would die.
The latest and the fourth set of documents that have been made public by the whistleblower website WikiLeaks also includes details on the interrogation of a Sudanese cameraman for Al Jazeera, Sami al-Hajj, who was held at Guantánamo for six years; to how many foreign countries sent intelligence officers to question Guantánamo detainees - among them China, Russia, Tajikistan, Yemen, Saudi Arabia, Jordan, Kuwait, Algeria and Tunisia.
These files follow other high-profile releases from WikiLeaks including military incident reports from the wars in Afghanistan and Iraq, and an archive of 250,000 diplomatic cables, which came to be termed as the 'Cablegate' in the world media.
*The New York Times has made a huge trove of secret documents leaked to the anti-secrecy organization WikiLeaks available online
© Copyright IBTimes 2023. All rights reserved.