New York City Running Out Of New iPhones: Report
KEY POINTS
The current coronavirus outbreak has affected Apple's business in a bad way
Apple previously said is has a shortage on replacement iPhones and iPhone parts
A new report reveals that there's also a shortage on new iPhone units
The current coronavirus problem has affected Apple in such a way that it is now running short of new iPhones for sale in retail stores in certain parts of the U.S., particularly New York City, a report says.
The 2019 Novel Coronavirus, or COVID-19, has affected a lot of people around the world. A total of 111,262 confirmed cases have been recorded as of writing time, all of these tallied from 101 countries. While more than 3,870 have died from the disease, a total of 62.661 infected have already recovered from the infection, which is a good sign.
One of the things that's still reeling from the effects of the current outbreak is Apple's iPhone business. Previous reports said the Cupertino tech giant's business has been affected badly, so much that production has been halted or delayed. This has led to a shortage in the number of replacement iPhones and iPhone parts the company has in each Retail Store.
Now, a new report reveals that Apple is also having problems with supplying its Stores with brand new iPhone units for sale. According to the New York Post, retailers around New York City are either running low on iPhone 11 and iPhone 11 Pro models, or they already don't have any more units to sell.
The NYPost said it contacted several retailers in Manhattan to inquire about iPhone stocks and found out that various retailers and carriers are either low on stock, out of stock, and don't know when fresh units are arriving.
An employee from a Verizon store on the Upper East Side said the company doesn't have "an ETA on any of the shipments," adding that this is a "Verizon-wide issue." A Verizon employee from a store on the Upper West Side, on other hand, revealed that shipments have arrived, but "it didn't have any iPhones in it – just flip phones and Samsungs."
The Verizon employee, when asked if the problem was related to the COVID-19 outbreak, said "I guess so." An AT&T employee from a downtown store had a similar remark, saying stocks have been low "because of the whole thing that's been going on lately." The NYPost said some retailers had at most one or two iPhone models in the most popular colors and configurations, if there was any.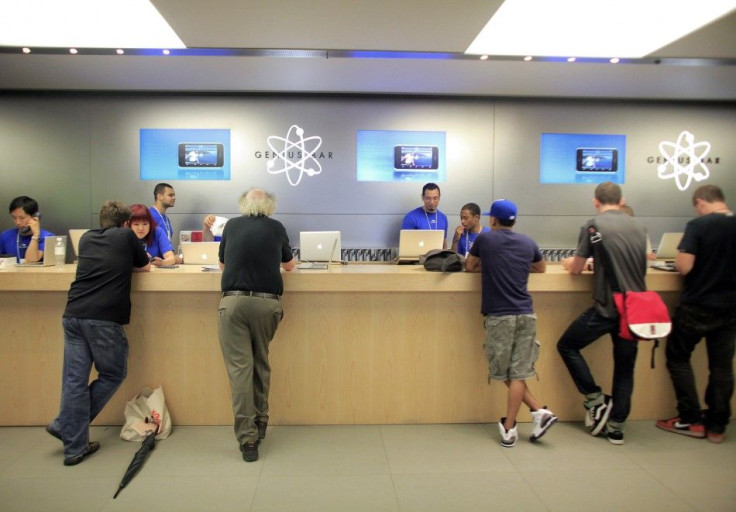 © Copyright IBTimes 2023. All rights reserved.