New York Could Launch Own Cryptocurrency, Blockchain Banking: How Will It Work?
KEY POINTS
New York plans to launch its own cryptocurrency and blockchain-based bank
New York's cryptocurrency will help those whose work is often underpaid and overpaid
The proposed crypto by New York lawmakers will be the first for the U.S.
Facebook's Libra might be in limbo at the moment with a 2020 debut sounding doubtful, but that doesn't stop New York from seeing the residents of its state transacting with its own cryptocurrency.
New York lawmakers look to solve a persistent problem for the largely unbanked population in the state by proposing a "public Venmo." New York state assembly member Ron Kim, senator Julia Salazar, and Cornell law professor Robert Hockett submitted their proposal back in November, as reported by VICE.
What the lawmakers support is blockchain-based banking and a cryptocurrency that is aimed at allowing compensation for work that is often underpaid or unpaid such as caring for the elderly, babysitting, and other similar activities.
The way it works is that businesses and citizens of the state would each have their own virtual wallets that are connected to a sort of "master wallet" controlled by the New York government. This effectively removes the transfer fees if the same transaction was done with a bank and speeds up the process. It also helps in concentrating the circulation of money in low-income communities since it's all done digitally.
"I believe that our proposal, the Inclusive Value Ledger, has the potential to be truly revolutionary," Kim said in a public statement.
"The creation of a free public savings and payment platform that all New Yorkers can use, not only to pay for goods and services but also to transfer money directly to each other through, could fundamentally reshape New York into a fairer, healthier, wealthier, and more inclusive place for all."
If the lawmakers' proposal comes to fruition, this will be the first publicly-owned electronic banking platform for the U.S. and will have overtaken China in developing the first crypto with government backing.
China's crypto, the DC/EP, which stands for Digital Currency/Electronic Payments, is a solution that's applicable country-wide and is its answer to Libra. It's also seen as a move to bolster the influence of RMB globally, according to Flex Yang, the co-founder, and CEO of Babel Finance. But China's scheduled launch of its Blockchain Ser­vice Net­work (BSN) in April this year will perhaps expedite any plan of introducing a digital yuan.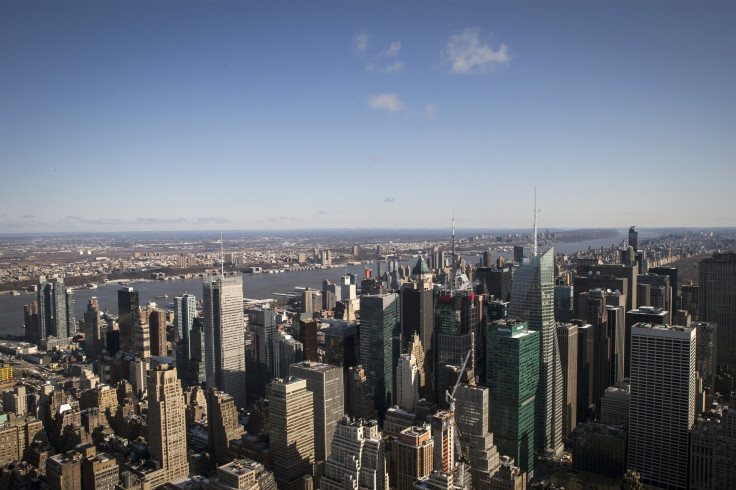 © Copyright IBTimes 2023. All rights reserved.