New Zealand Government Forecasts Narrower Deficit For 2021/22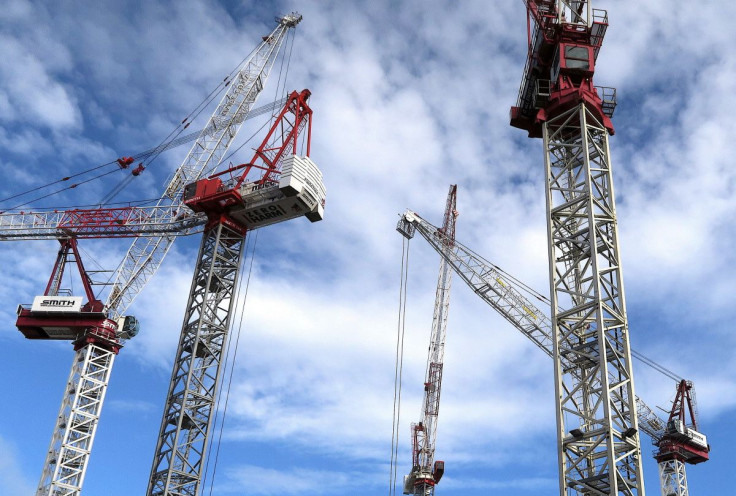 New Zealand's government on Thursday promised to spend more than NZ$1 billion ($630 million) to help people cope with inflation that has reached three-decade highs in the Pacific nation.
The public deficit for the current financial year, ending on June 30, will be narrower than previously forecast but a return to surplus will take longer than expected, the government said in its annual budget announcement.
Heavy spending will be targeted towards defence, infrastructure, including new schools, and the country's health system, which will see more funding for drugs and, again, infrastructure.
"As the pandemic subsides, other challenges both long-term and more immediate, have come to the fore. This Budget responds to those challenges," Prime Minister Jacinda Ardern said in a statement.
"COVID-19, climate change and the war in Ukraine have taught us we need to build a more secure economy that protects New Zealand households from the external shocks we know are coming," she added. Ardern was not at the release of the budget as she currently has COVID.
THE BOOKS
The government predicted a budget deficit of NZ$18.978 billion ($11.97 billion) or 5.2% of gross domestic product for 2021/22. This was narrower than the NZ$20.844 billion forecast in a half-year fiscal update in December.
However, the government now expects the budget to reach surplus in 2024/25, a year later that previously forecast.
Net debt under an old method of calculation was forecast to peak at 41.2% of gross domestic product (GDP) in 2023/24, compared with the December forecast for a peak in 2022/23 at 40.1% of GDP.
Under a new calculation method, introduced to bring the measure more in line with international norms, net debt for 2022/23 will be 31.8% of GDP.
Westpac bank said in a note that, as expected, the budget remained in good shape and that the track of net debt was sustainable.
INFLATION
The government introduced a package, valued at more than NZ$1 billion and to be spent mostly in 2022/23, for low and middle income households. This included prolonging subsidies on public transport, cutting petrol tax and road user charges and making supplementary payments to middle-income families.
"While we know the current storm will pass, it's important we do what we can to take the hard edges of it," said Ardern.
The government also announced legislation that would remove land covenants with which supermarkets can prevent competitors from building nearby. This measure is intended to add competition to the sector, currently dominated by two companies.
ASB bank senior economist Mark Smith said in a note that the budget was slightly less contractionary than the December update had been, so it would be "mildly more supportive for New Zealand short-term interest rates and the New Zealand dollar."
"There is little in the Budget today that will dissuade the RBNZ from delivering a 50 basis point rate hike in May," Smith added, referring to the Reserve Bank of New Zealand.
DEFENCE
Defence spending will rise over the next five years.
Government documents show the country will spend NZ$5.9 billion on new defence equipment in the five years beginning 2021/22, up more than 40% on an earlier outlook. The defence force will receive an additional NZ$662.5 million to maintain existing defence capabilities over this period.
($1 = 1.5858 New Zealand dollars)
© Copyright Thomson Reuters 2023. All rights reserved.