Newark Immigration 2015: Municipal IDs For Undocumented Immigrants Granted In New Jersey City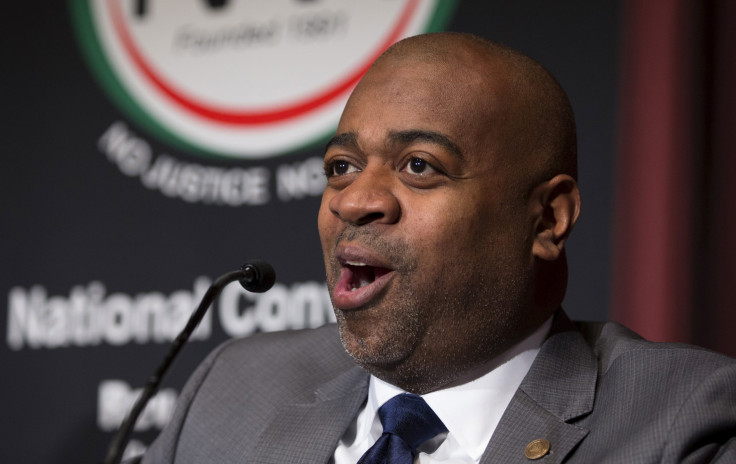 Immigration advocates are applauding Newark, New Jersey, for being the latest major U.S. city to launch a municipal identification program that will be open to all residents, including those who may have come to the U.S. illegally. Mayor Ras Baraka signed City Council-approved legislation Monday that made Newark the largest and only city in the state to offer ID cards to all residents, regardless of their immigration status.
Newark, which has a population of more than 300,000 people and boasts a large immigrant community, is following in the footsteps of a much larger regional neighbor. In January, officials in New York launched what is considered the nation's most ambitious ID program, offering incentives for universal enrollment with some exclusive benefits for cardholders.
Municipal ID programs for undocumented immigrants are part of an effort by Democratic leaders in the U.S. to encourage those communities to come out of the shadows and interact with city agencies. The leaders are also supporting President Barack Obama's executive actions on immigration, which defer deportations and extend work permits for undocumented immigrants. Obama's executive actions are on hold, pending a ruling on a Republican-backed lawsuit.
Newark's ID card will serve as a proof of identity and residency and provides access to city agencies, schools and cultural institutions, officials said. It will be available to all residents aged 14 and older, but officials said they are targeting "marginalized people in the community," such as the disabled, formerly incarcerated individuals, the homeless, transgender people and immigrants.
Residents who have no access to other forms of identification would also be able to use the card for interactions with local police and at banks to open new accounts. On July 1, a pilot version of the program is scheduled to launch for staff in the mayor's office and other administrators. By Aug. 1, the city hopes the program will be open to all residents.
Newark's card is slated to cost $15 for adults and $7 for children, seniors and U.S. military veterans, according to a city spokesperson, who said a financial hardship waiver would be made available to the homeless.
Newark's program is similar to a dozen programs in other U.S. cities, including New York, San Francisco, Los Angeles, Washington and New Haven, Connecticut. California, which has one of the nation's highest populations of undocumented immigrants, at 2.6 million, began issuing driver's licenses to members of the undocumented community in February. Other states granting licenses include Colorado, Illinois, Maryland, New Mexico and Utah.
© Copyright IBTimes 2023. All rights reserved.