News of the World Private Investigator Arrested In Connection with Phone-Hacking Scandal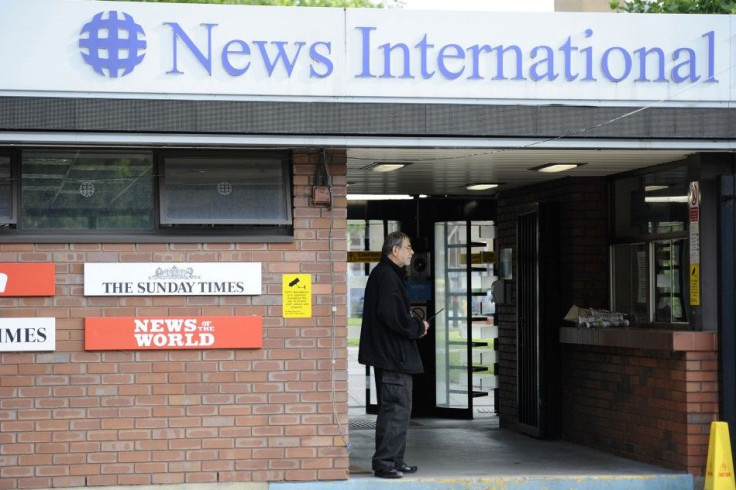 A private investigator used by News of the World who allegedly paid police for information regarding stories, was arrested in Surrey Friday.
Metropolitan Police announced the arrest of a man in connection with Operation Elveden, what investigators are calling the investigations into inappropriate payments to police as part of the phone-hacking scandal.
The Met said in a statement The Metropolitan Police Service has this evening [8 July 2011] arrested a member of the public in connection with allegations of corruption.
At 20:22 hrs officers from the MPS' Operation Weeting together with officers from Op Elveden arrested a man on suspicion of corruption allegations contrary to Section 1 of the Prevention of Corruption Act 1906. The man, age 63, was arrested at a residential address in Surrey.
A search is ongoing at this address. The Operation Weeting team is conducting the new investigation into phone hacking. Operation Elveden is the investigation into allegations of inappropriate payments to police. This investigation is being supervised by the IPCC.
British Prime Minister David Cameron on Friday called for a new investigation into the News of the World and tighter regulations of the press after police arrested his former communications director.
Rupert Murdoch's soon-to-close News of the World has been under public scrutiny as surfacing allegations of questionable practices on the part of its journalists continue to unfold.
The newspaper, which is said to be Britain's best-selling Sunday paper, is set to close on Sunday. The closure came on the heels of a growing phone-hacking scandal alleging that journalists hacked the voicemail of a murdered teen, soldiers who were killed in Iraq and Afghanistan, and those died in the 7/7 terror attacks in London in 2005.
The whole country has been shocked by the revelations of the phone hacking scandal, Cameron said at a press conference on the scandal, according to a Politico report. I cannot think what was going through the mind of the people who did this.
Police allege Andy Coulson, the paper's former top editor who was until earlier this year Cameron's communications director, may be among them, and arrested him Friday morning on suspicion of conspiring to intercept communications and on suspicion of corruption allegations, the Metropolitan Police Service said in a statement.
Politico reported that at a press conference that ended before Coulson was arrested, Cameron was repeatedly asked why he hired Coulson. Coulson stepped down from his job at the paper in 2007 following the conviction of one of the paper's reporters for hacking-related charges, according to Politico.
The decision to hire him was mine and mine alone and I take responsibility for it, Cameron said, according to the Politico article. He said at the time he didn't know what was happening on his watch. I took the decision -- my decision, my decision alone -- to give him a second chance. That's what happened. I don't think it's particularly meaningful today to put a different gloss on it. People will judge me for that, I understand that.
Cameron called for a second investigation of the phone-hacking scandal and said the one being done by police is inadequate, Politico reported.
Cameron also said that News International, a subsidiary of Murdoch's News Corp., which runs News of the World, should have accepted the resignation of company executive Rebekah Brooks, Politico reported.
Brooks was an editor of the paper when some of the hackings happened and who is a personal friend of Cameron's, according to the Politico article.
It has been reported she offered her resignation over this and in this situation I would have taken it, Cameron said, as reported by Politico.
© Copyright IBTimes 2023. All rights reserved.