Newt Gingrich: Gay Marriage is 'Pagan Behavior'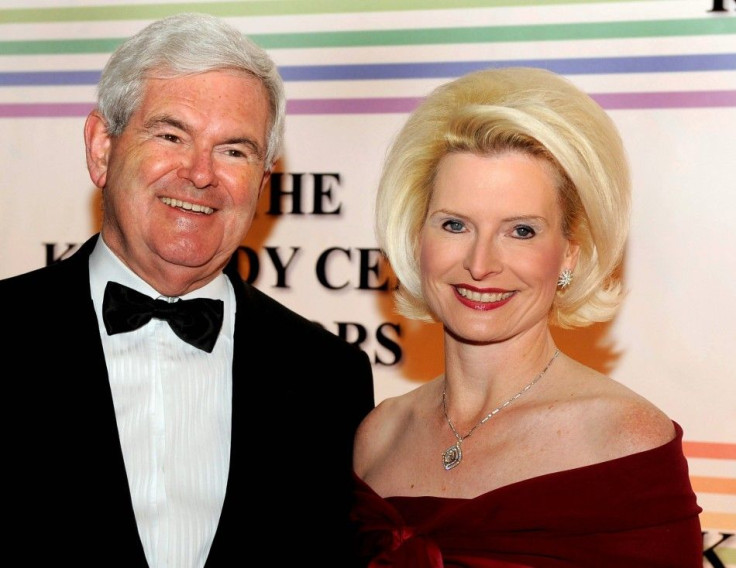 Despite having been married thrice and boasting of a history of marital infidelity, Republican presidential hopeful Newt Gingrich seems to be a firm believer in the sacrosanct institution of male-female marriage. On a conference call for Religious Right supporters, on Wednesday, Gingrich drew parallels between gay marriage and the rise of paganism.
It's pretty simple: marriage is between a man and a woman, Gingrich was quoted as saying by Right Wing Watch.
This is a historic doctrine driven deep into the Bible, both in the Old Testament and in the New Testament, and it's a perfect example of what I mean by the rise of paganism. The effort to create alternatives to marriage between a man and a woman are perfectly natural pagan behaviors, but they are a fundamental violation of our civilization, Gingrich said.
Gingrich has already made it clear he isn't chasing the gay vote. During a campaign event in December, the former House speaker told a homosexual man to vote for President Obama if he was concerned about the rights of gay Americans.
I asked him if he's elected, how does he plan to engage gay Americans. How are we to support him? And he told me to support Obama, Scott Arnold, a Democrat and Associate Professor at William Penn University told media.
Gingrich's gay half-sister and rights activist, Candace Gingrich-Jones, had earlier criticized his take on homosexuality and extended her support for President Obama in the presidential election.
He is definitely on the wrong side of history when it comes to those issues, Candace Gingrich-Jones said in December, during an MSNBC interview, adding she would work really, really hard to make sure that President Obama is re-elected next year no matter who the Republican candidate is.
In a lengthy signing statement (submitted to Iowa social conservative Bob Vander Plaats' pledge in December) titled, The Marriage Vow: A Declaration of Dependence upon MARRIAGE and FAMILY [sic], Gingrich wrote: I will also oppose any judicial, bureaucratic, or legislative effort to define marriage in any manner other than as between one man and one woman. I will support all efforts to reform promptly any uneconomic or anti-marriage aspects of welfare and tax policy. I also pledge to uphold the institution of marriage through personal fidelity to my spouse and respect for the marital bonds of others.
Within weeks of signing the pledge, and right before the South Carolina primary, Gingrich's second wife, Marianne, dropped a bomb, alleging Gingrich wanted an open marriage to continue his affair with Callista.
© Copyright IBTimes 2023. All rights reserved.