Next Fight Night? Damian Lillard Calls For A New Boxing Video Game
KEY POINTS
NBA star Damian Lillard calls for the creation of a new boxing video game
It has been years since a boxing game has been made, with the last Fight Night instalment released in 2011
Lillard argues it is the perfect time to make a boxing video game because of more fighters rising into popularity
Portland Trail Blazers star Damian Lillard is a big fan of boxing, and he feels the sport is underserved in the gaming industry.
Recently, Lillard took to Twitter to express his desire to see a new boxing video game, arguing that there are " a lot of really good fighters across every weight class" that should make for one of the best boxing video games ever.
The Blazers star then went on to say how he needs to plug his PlayStation 3 just to enjoy Fight Night Champion – a boxing game released almost a decade ago.
To Lillard's argument, there hasn't really been a hit boxing video game since the Fight Night series. Fight Night 3 and 4, as well as the Fight Night Champion, are some of the most popular games about the sport out there. However, they are now all outdated, with the last installment released in 2011.
Moreover, there are also a lot of fighters growing in popularity in recent years, such as Tyson Fury (heavyweight), Terence Crawford (welterweight), Canelo Alvarez (middleweight and super middleweight) and Vasyl Lomachenko (lightweight).
With a slew of young and up-and-coming boxers making a name in the boxing scene, Lillard isn't wrong when he said that it is the perfect time to have a new boxing video game.
Dame D.O.L.L.A. has never shied away from expressing his love from boxing, and far from a casual fan, he does boxing and promotes it consistently using his platform. In fact, Lillard had an interview with Mike Tyson last February, during which they talked about boxing (obviously) and Tyson's journey and rise after hitting rock bottom.
In 2017, Lillard also went viral after showcasing his boxing skills as part of his conditioning workout. While it does not mean Dame will leave the basketball court and pursue a boxing career, it does show his love for the sport.
It remains to be seen if his wish would be granted, but with his influence, popularity and love for boxing, he can definitely make it happen should he pursue it. After all, games are a pretty good investment in this day and age where video gaming is at an all-time high.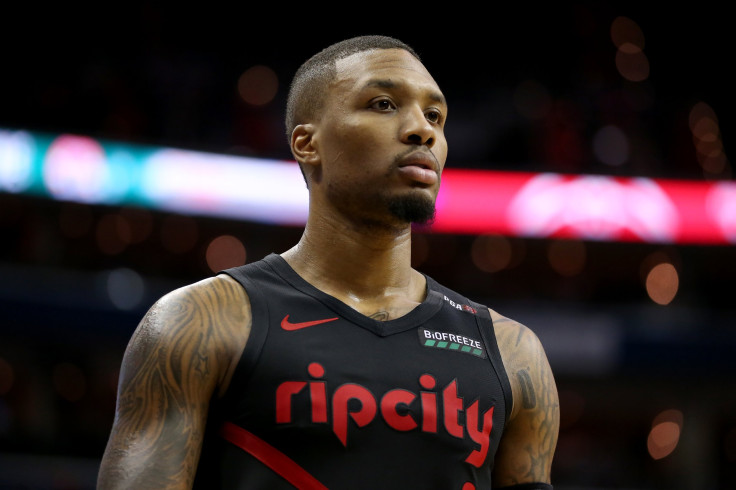 © Copyright IBTimes 2023. All rights reserved.