Nexus 5 Mockups, Renders And Concepts Suggest The Smartphone Is A Long Way From Release [PHOTOS]
The Nexus 5 smartphone is currently so elusive that most can't even agree on which manufacturer will make the device. It is so shrouded in mystery that it likely won't be unveiled any time soon. Some suggest we may see it launch alongside Android 5.0 Key Lime Pie at the Google I/O conference in May, while others feel the lack of reputable information about the Nexus 5 indicates that we won't see it in the near future.
Many concepts and supposed official renderings of the Nexus 5 are now circling the Web, suggesting a number of awe-inspiring specs from screens more than 5 inches, to 3GB and 4GB of RAM, to a 5000 mAh battery. In fact, most of the information about the Nexus 5 is essentially these fantasy specs that accompany mostly fan-made mock-ups.
Here's a rundown of some of the most popular concepts we've seen online so far.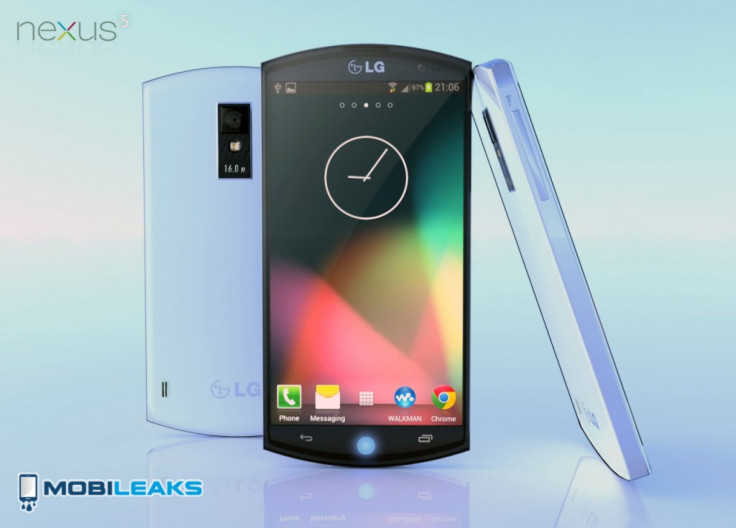 Dutch tech website Mobile Leaks claims to have gotten its hands on an official render of the Nexus 5. In this mock-up, we see a device created by LG with specs proposing an incredibly powerful phone featuring a 5.2-inch 1920 × 1080 Full HD OLED display, a quad-core Qualcomm Snapdragon 800 processor clocking in speeds up to 2.3GHz, a whopping 3GB of RAM, a 16-megapixe camera, a 2.1-megapixel front-facing camera and a 3,300 mAh battery.
We are especially skeptical of this rendering and its specs, because, though many of these features are actual current technology, they were not yet being implemented into devices on a large commercial basis. Most devices using Qualcomm chipsets are still on the Snapdragon 600 processor or earlier, while a 13-megapixel camera was only recently introduced on Samsung's Galaxy S4. A number of current smartphones are still equipped with an 8-megapixel camera. Devices have not budged from containing 2GB of RAM for several generations, while only a few devices have batteries over 3,000 mAh. The Droid Razr Maxx is one that notably boasts a mammoth 3,300 mAh battery; however, the previous Nexus 4 has a battery powering just 2100 mAh.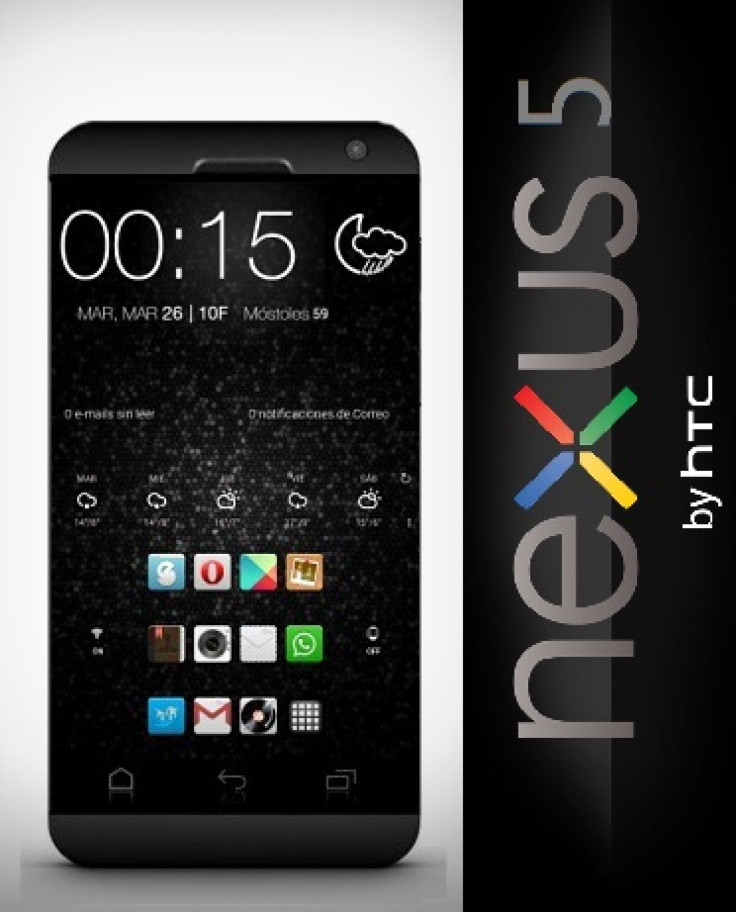 This known concept phone by Suman Chatterjee also features specs that are impressive but likely won't be seen for several generations of smartphones. With HTC as its proposed maker, the device does resemble the HTC One. It features a 2.3GHz quad-core Qualcomm Snapdragon 800 processor, 3GB of RAM, options for 32 GB or 64 GB of internal memory, a 16-megapixel camera, a 3-megapixel front-facing camera, a removable 2800 mAh Li-Polymer battery and the Android Key Lime Pie operating system. Concept Phones also suggests that the device mock-up would feature a slim bezel, which would keep in step with current trends.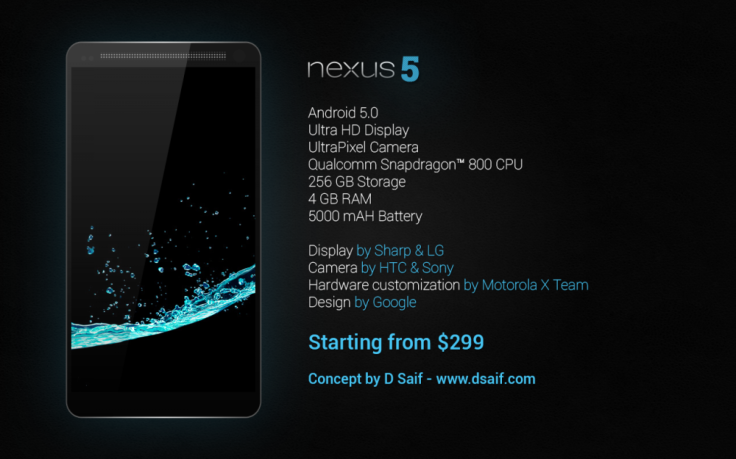 This concept phone by D. Saif is the ultimate collaboration project with components from Sharp, LG, HTC, Sony and Motorola. The device, which resembles the Samsung Galaxy s2, features a quad-core Qualcomm Snapdragon 800 processor, 2GB and 4GB of RAM options and massive 3,000 and 5,000 mAh battery options. Its display made by Sharp and LG is also customizable with 5-inch 720p, a 5.5-inch 1080p and 4K 6-inch options. Its camera made by HTC and Sony can be tailored with an 8-megapixel or 16-megapixel camera that includes 64, 128 and 256 storage options. Designed by Google with hardware customization by the Motorola X team, as numerous user customization options, the Nexus 5 would essentially be a different phone for everyone.
Have We Seen The Real Thing?
Currently the most accepted rumors for the Nexus 5 include a Qualcomm Snapdragon 600 processor, a 4.5- or 5-inch display, 2GB of RAM, a 9-megapixel camera by Nikon and either a 2800mAh or 3140mAh battery.
Pocket now notes that Google tends to take its time with the development of its devices, which is the main indicator that the Nexus 5 is a long way from release, especially when you consider that its predecessor, the Nexus 4, was released just four months ago in November 2012. In addition, renderings of the Nexus 4 were kept tightly under wraps until a week before its unveiling, further indicating that none of these mock-ups are the real thing.
Bonus Gallery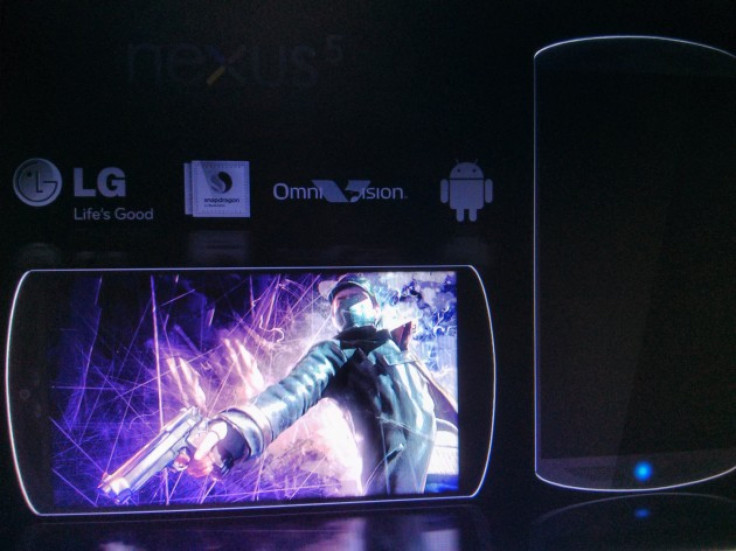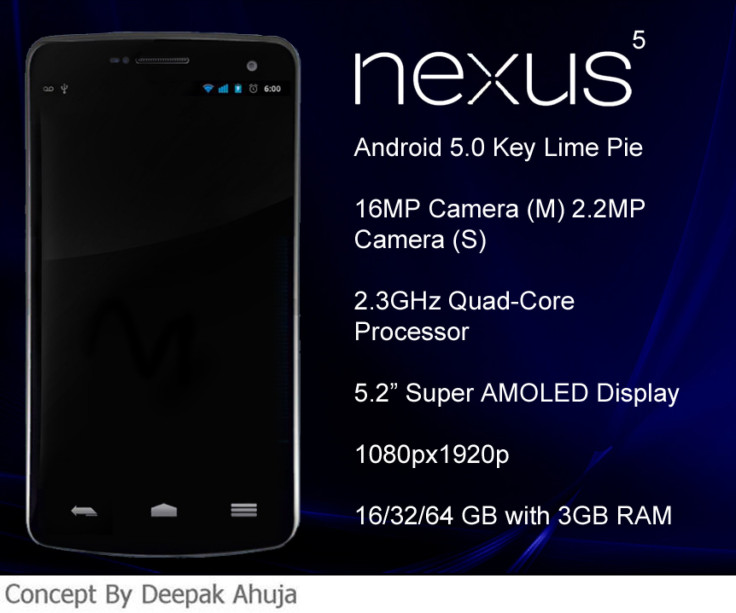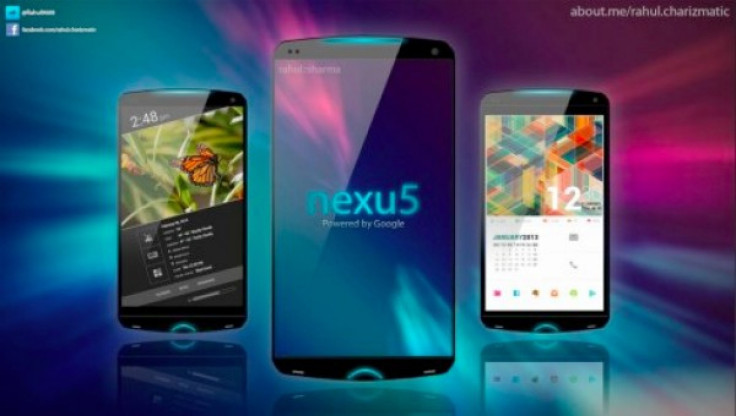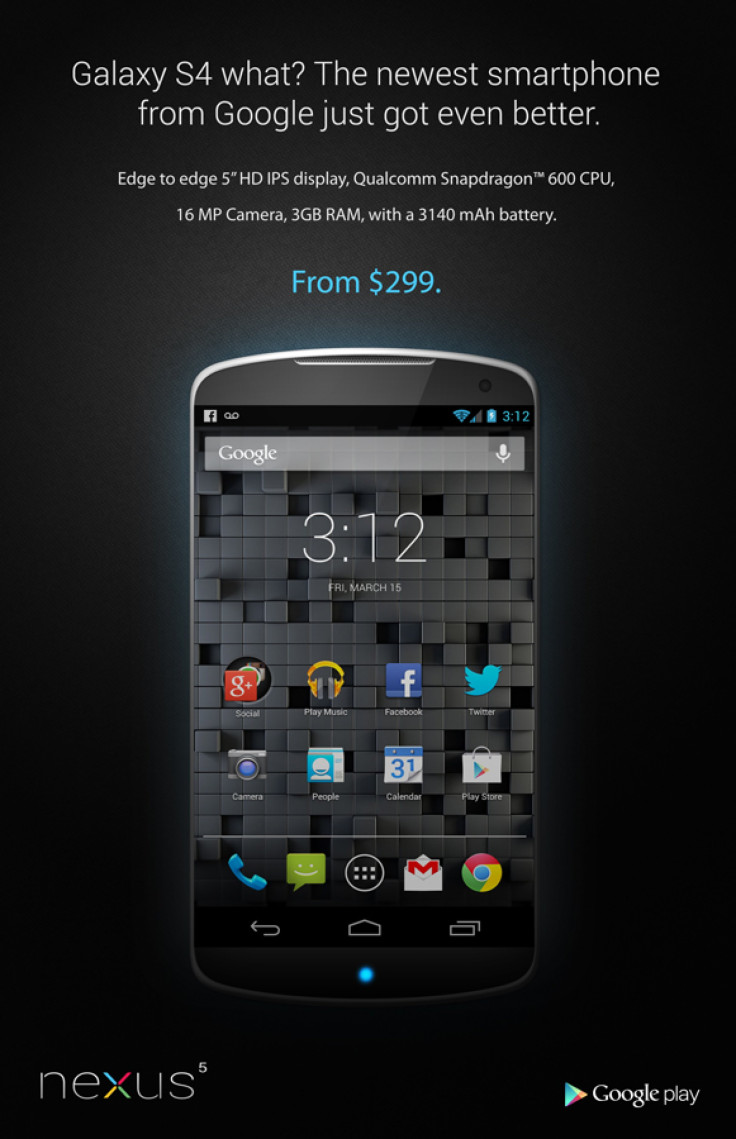 © Copyright IBTimes 2023. All rights reserved.