NFL 2019 Week 6 Predictions: Best Over/Under Picks, Latest Betting Totals
The Tennessee Titans and Minnesota Vikings have been two of the most reliable under bets in the 2019 NFL season. No team has gotten better quarterback play than the Seattle Seahawks, leading to the total going over in three of their last four games. Aaron Rodgers and the Green Bay Packers' offense have been underwhelming, potentially setting the team up for a low-scoring game on "Monday Night Football."
Below are the five best over/under picks in Week 6 with the latest betting odds at Las Vegas and online sportsbooks. Game totals are courtesy of OddsShark.
Seattle Seahawks vs. Cleveland Browns Over 46
There's a chance this game is similar to Cleveland's 40-25 win over Baltimore a few weeks ago. Much like the Ravens, the Seahawks have a defense that isn't nearly as good as it was in recent seasons. Seattle has surrendered at least 26 points in three of their last four games. The Browns' offensive line could have one of its better performances against an average pass rush. The Seahawks' offense will have some success of their own with Russell Wilson playing like a top MVP candidate.
Philadelphia Eagles vs. Minnesota Vikings Under 44
Minnesota has a top-five defense by any statistical measure. The Vikings have given up more than 21 points just once in their last nine games. It's the offense that's prevented the team from being a contender. Kirk Cousins' struggles against good teams have continued in 2019. Minnesota scored 22 total points in losses against Green Bay and Chicago. The Vikings didn't score more than 23 points in their last six meetings with playoff teams in 2018.
Tennessee Titans vs. Denver Broncos Under 40.5
The Titans haven't given up more than 20 points once this season. The Broncos have scored 20 points or fewer in four of their five games. Both defenses rank in the top 12 in points allowed, total yards allowed and opponents' yards per play. With two mediocre quarterbacks leading offenses that average fewer than 20 points per game, the under is a safe bet.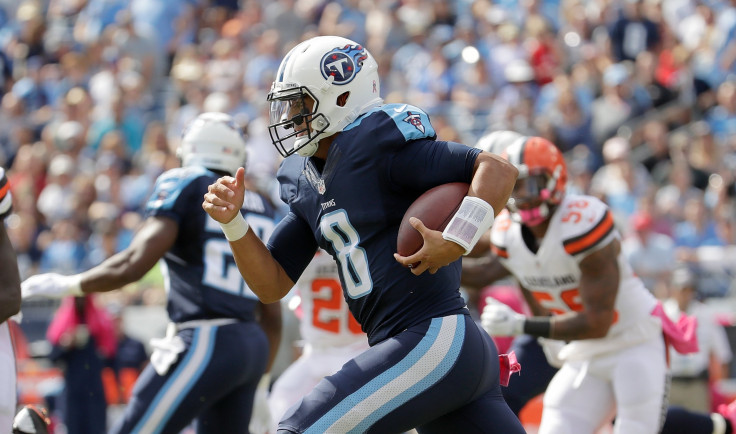 Atlanta Falcons vs. Arizona Cardinals Over 51.5
Atlanta and Arizona are 31st and 28th, respectively, in points allowed. Neither team ranks higher than 25th in opponents' yards per play. The Falcons have given up at least 27 points in all three of their road games. No one has scored fewer than 23 points against Arizona. Both Kyler Murray and Matt Ryan should put up big numbers in a shootout.
Detroit Lions vs. Green Bay Packers Under 47
Detroit has done a spectacular job of keeping the league's best quarterbacks in check. Philip Rivers, Carson Wentz and even Patrick Mahomes all had underwhelming performances against the Lions. Aaron Rodgers is likely to join that group, and four of Green Bay's opponents have already held him to fewer than 240 passing yards. The under has hit in four of Detroit's last five NFC North matchups, according to OddsShark.
Season Record: 12-8
© Copyright IBTimes 2023. All rights reserved.