NFL Rumors: Cooper Re-signing With Cowboys, Prescott Next
KEY POINTS
Cooper will re-sign with Cowboys
Prescott deal to be revealed soon
Cooper had no plans to leave Dallas
The Dallas Cowboys finally came to terms with wide receiver Amari Cooper. The waiting game has finally ended for the two sides after the 25-year-old agreed to a five-year deal worth $100 million. The development becomes one less player to worry about, leaving Dak Prescott as the only one who has yet to get a new lease. But it appears even that talks on that will come to an end soon.
Citing league sources, ESPN's Adam Schefter reported that Cooper intends to re-sign with the Cowboys on the said deal soon. Cooper did not have immediate plans to leave Dallas, previously mentioning to 105.3 The Fan that he wanted to be a Cowboy for life.
"I think about it almost every day. … Just the aura of being a Dallas Cowboy, you can't beat it. I want to be a Dallas Cowboy for life," Cooper said.
The deal will make Cooper the second-highest wide receiver in the NFL. Julio Jones is the highest-paid wide receiver in the NFL, earning $22 million annually.
Cooper is coming off a great year. Last NFL season, the University of Alabama standout had a career-high 1,189 receiving yards and 79 receptions in 16 games. The 4th pick of the 2015 NFL Draft entered the NFL and first played for the Oakland Raiders. Dallas acquired him in 2018 in exchange for first-round pick Jonathan Abram in the NFL Draft. He has become an integral part of the Cowboys offense, one of the reasons why the team won the NFC East and a playoff game.
With Cooper already signed, focus now shifts to Prescott. According to Dallas News, the Cowboys have offered the 26-year-old quarterback one of the largest contracts in NFL history. It will be more than what Jared Goff (Los Angeles Rams) and Carson Wentz (Philadelphia Eagles) will be receiving. Details have yet to be revealed but Dallas has temporarily placed the exclusive tag on Prescott as of this writing.
Prescott is looking for a long-term deal and apparently, this is what his agent, Todd France, is working on with the Cowboys at the moment. The two-time Pro Bowler is looking for a four-year contract and it appears he will be getting it soon. The Cowboys reportedly offered Prescott $33 million with guarantees of $105 million but it appears those numbers will be surpassed in the new pact.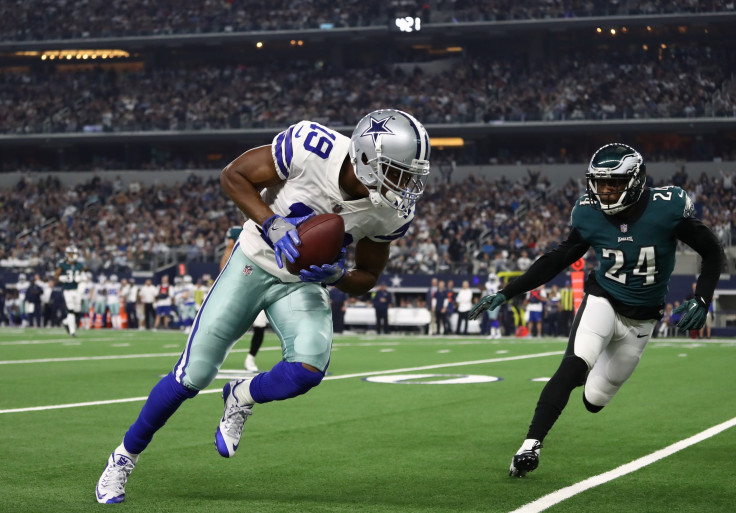 © Copyright IBTimes 2023. All rights reserved.