NFL Rumors: Prescott Stays Positive, Prefers To Remain With Dallas
KEY POINTS
Prescott prefers to stay with Cowboys
Prescott confident new contract is coming soon
Cowboys could use franchise tag on Prescott
Dak Prescott remains confident that a deal will come his way soon from the Dallas Cowboys. This is even though the coming NFL free agent period is likely to see a lot of names available. Regardless, it appears the heart of the 26-year-old quarterback remains with the Cowboys.
In a previous post, it was reported that Prescott rejected a $30 million deal. Instead, the two-time Pro Bowler wanted a $40 million deal. So far, only Elliott got a new lease, agreeing to a six-year extension worth $103 million where $50 million was guaranteed. Another Cowboy in waiting is Amari Cooper. Contract negotiations have yet to begin between the two camps. However, Cooper also prefers to stay in Dallas even with a new head coach at the helm in Mike McCarthy.
From the looks of it, upper management will need to do a lot of pencil-pushing as they try to find the best solution to keep both NFL stars. Regardless, Prescott remains optimistic that something will be done soon, NFL.com reported.
"I've got confidence something will get done," Prescott said. "We'll just leave it there. Obviously being the Cowboys quarterback is second to none. There are very few positions in all of sports that are comparable to it. So when you put that in perspective, my mindset is to be in Dallas. And I've got the confidence in my team to get something done and the confidence in the Cowboys that we'll be able to."
The Cowboys have already made it know that they intend to keep both Prescott and Cooper. One option Dallas could take is to use the franchise tag on the 135th pick of the 2016 NFL Draft. This will buy them ample time as they try to map out a long-term deal for Prescott. At the same time, his name could be kept out of the list of available names like Tom Brady, Phillip Rivers, and Ryan Tannehill.
Like Cooper, it will be interesting if Prescott will blend in well with the new system under coach McCarthy. Regardless. 56-year-old needs to make it work. It would be hard to imagine him passing up Prescott who team owner Jerry Jones wants to keep. NFL free agency officially starts on March 18.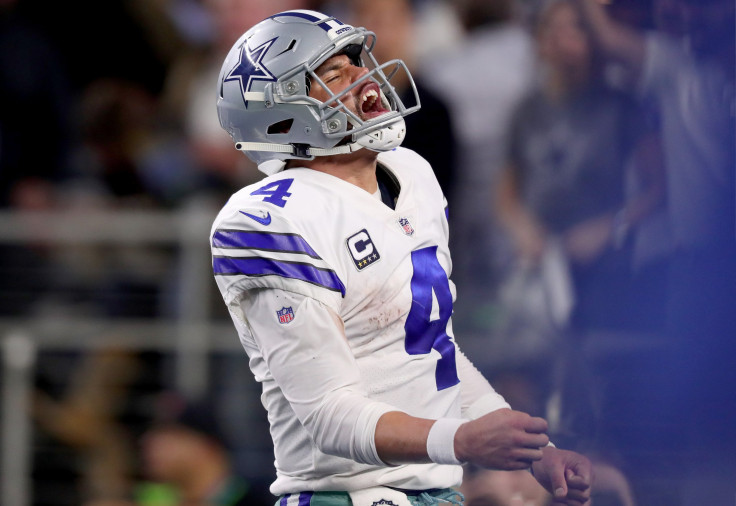 © Copyright IBTimes 2023. All rights reserved.