NFL: Texans Quarterback Cheers Up Young Fan With Autographed Jersey
The Houston Texans made a disappointing debut, falling to the New Orleans Saints on opening night, 30-28. There were a lot of disappointed fans with the loss, including a young girl named Katelyn.
A video of the young fan made its rounds on social media on Tuesday and one person who got to see it is Texans quarterback Deshaun Watson. The 23-year-old player almost pulled off a heroic performance Monday night but to no avail. Regardless, Watson is hoping to make the little girl better, offering her a signed jersey as a consolation for her support.
"We were sooo close, Katelyn! I'm going to send you a signed jersey to put a smile back on your face! Thank you for sticking with us! #WeAreTexans" said Watson in response to the crying fan on his Twitter account.
Regardless, the game between the Saints and the Texans was a fitting way to start the NFL season. Drew Brees traded monster drives with Watson. It was in the last 37 seconds however that decided the outcome.
Watson threw a 37-yard touchdown pass to Kenny Stills in what most felt would have been the clincher. Brees would not be denied, placing his team in field-goal range. A 58-yard kick by Will Lutz handed New Orleans the victory.
Worse, the Texans drew criticism for playing poor defense in the dying seconds. Some felt that Houston could have prevented Brees from setting up the Saints for a field-goal. Surprisingly, that loss resulted in a casualty.
According to sources cited by Ian Rapoport of NFL Insider, the Texans released cornerback Aaron Colvin on Tuesday night. The veteran is just a year into his $34 million contract but will get the $7.5 million in 2019 since it is guaranteed. It turns out that coach Bill O'Brien wasn't happy with 27-year-old who was signed by previous general manager Brian Gaine.
It is the latest development in the moves made by the head coach and acting general manager. Before Colvin, O'Brien traded for offensive lineman Laremy Tunsil and wide receiver Kenny Stills of the Miami Dolphins. Could more heads be rolling?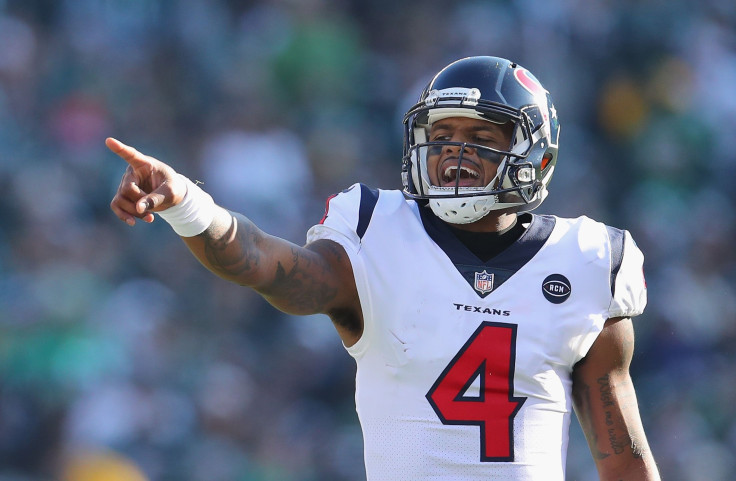 © Copyright IBTimes 2023. All rights reserved.