Nigeria Gubernatorial Elections 2015: Governors Contest Could Bring Violence, Fraud, Warns Peoples Democratic Party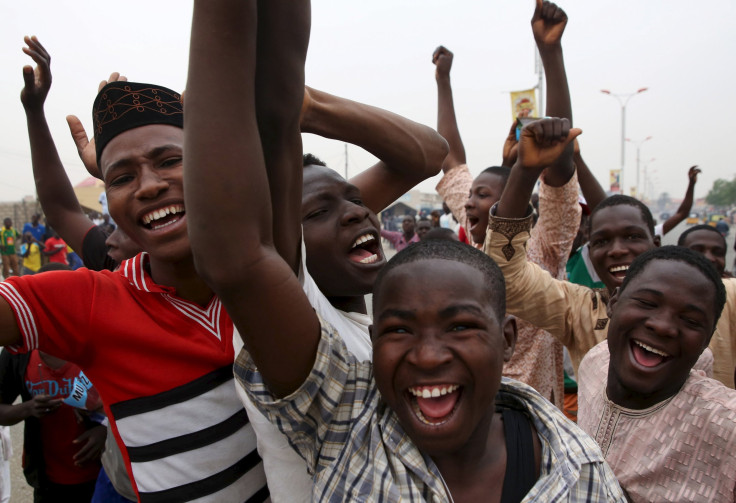 Nigerian politicians from the ruling party ousted by voters during last month's presidential election have warned of possible voter fraud and violence ahead of Saturday's gubernatorial contests. Leaders of the Peoples Democratic Party claim that politicians from the rival All Progressives Congress are plotting to rig the governorship and House of Assembly elections in populous Lagos state. They also warned Thursday that APC would encourage violence if its governorship candidate loses the election.
PDP Publicity Secretary Taofik Gani claimed Thursday that APC was planning to impersonate election workers to rig the elections. "These persons will wear the uniforms of youth corps members, various security agents and be present as official INEC [Independent National Electoral Commission] electoral officers. The APC has concluded plans to deploy these impersonators to identified polling units where the official INEC officers, security agents and corps members will be compromised to concede their functions," Gani alleged, as local media reported.
Amid concerns about potential violence, the Rivers state government in southern Nigeria ordered the immediate ban of motorcyclists until after the elections. State Gov. Rotimi Amaechi said the ban was necessary to combat potential unlawful activities orchestrated by the PDP. The PDP won Rivers state during last month's presidential election, but some have contested the results.
"The killings of APC supporters have become alarming and the security operatives have assured us of protection of lives and property," Amaechi said.
Dozens of people have been killed across Nigeria in recent months in violence tied to the elections. In 2011, more than 800 people were killed after Goodluck Jonathan was elected president.
President-elect Muhammadu Buhari thanked European Union leaders Thursday for helping Nigeria through its difficult election period. The African Union, the Commonwealth Observer Group, the European Union, the National Democratic Institute (NDI) and the International Republican Institute (IRI) congratulated Nigeria on its "commitment to a peaceful response to the election results," in a joint statement this month.
© Copyright IBTimes 2023. All rights reserved.