Boko Haram Update: Nigerian Army Frees 25 More Women And Children From Sambisa Forest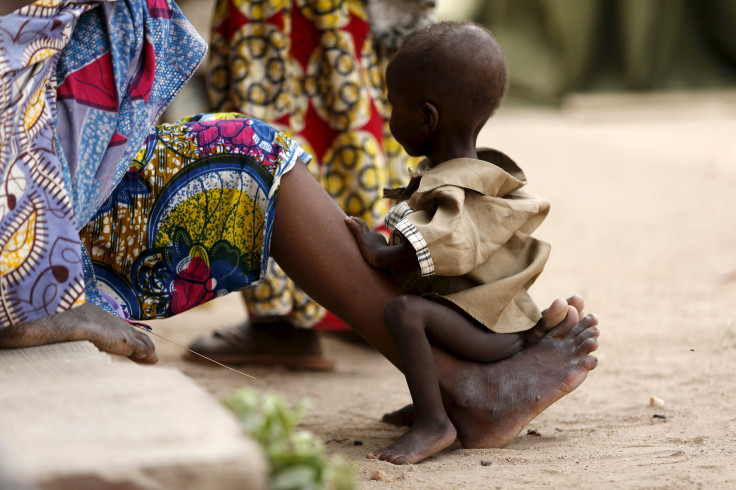 The Nigerian army said troops have freed an additional 25 women and children from Boko Haram territory in northeast Nigeria, days after the troops rescued hundreds of hostages. The military also destroyed seven more terrorist camps in Sambisa Forest on Tuesday, where they seized and destroyed weaponry including rocket-propelled grenades, anti-aircraft guns and vehicles.
"The operation is continuing with troops demonstrating high morale and fighting spirit as they search the forest for terrorists, arms and hostages," Nigerian Defense Headquarters said in a statement Wednesday.
Soldiers scaled land mines in the forest while retaking territories from Boko Haram including four notorious training camps in the towns of Alafa as well as those in Rogo Fulani, Laraga. Four soldiers were wounded during the assault, the Nigerian army said.
Since last week, the Nigerian army has rescued more than 677 women and children from Sambisa Forest, the last holdout of the Boko Haram militants. The military has said it destroyed over a dozen Islamist insurgent camps in the forest, which covers more than 23,000 square miles -- mostly across Borno, Yobo, Gombe and Bauchi states in northeast Nigeria.
As the military operation intensified in the region, residents in Borno state told local media last month that Boko Haram had run out of weapons and were resorting to less sophisticated equipment. "The Boko Haram terrorists have only bow and arrows, machetes, daggers and other local weapons, as they have run out of arms and ammunitions and were roaming about in the bushes of the villages along the fringes of the Sambisa Forest," a resident of Yamtake village told Vanguard on April 23.
However, experts said it's too soon to declare victory over the insurgents, and the number of freed hostages may simply be a sign that Boko Haram is changing its tactics. "The biggest mistake we can make now is to assume that this is Boko Haram's last stronghold," Jas Opperman, an analyst at the Terrorism Research and Analysis Consortium in South Africa, told IBTimes Tuesday.
Nigerian Defense Headquarters said last week the freed hostages were being screened to determine their identities. It's still unknown whether any of those freed are the missing schoolgirls kidnapped by the militant group from a government school in the town of Chibok last year. It was thought the missing schoolgirls were being held in the forest; however, experts have said it's unlikely those hostages are still alive.
Many of the women and girls recently rescued from by the Nigerian army from Boko Haram camps in Borno state appear to be pregnant, local reports said Monday. Babatunde Osotimehin, executive director of the United Nations Population Fund (UNFPA), told Vanguard in Lagos the organization had seen more than 16,000 pregnancies and deliveries in northeast Nigeria in the past year.
The former hostages were also severely traumatized after their time in captivity and recounted stories of abuse, violence and forced marriage. Osotimehin said officials are working with Nigerian local and federal governments to provide special services for the freed captives and facilitate their reintegration into their communities.
"Some of the women and girls that have come back actually have much more in terms of the stress they have faced, so the counseling has to be more intense and working with them one-on-one," Osotimehin told Vanguard.
© Copyright IBTimes 2023. All rights reserved.