'The Night Manager' Miniseries Premiere: When And Where To Watch The New AMC Drama [VIDEO]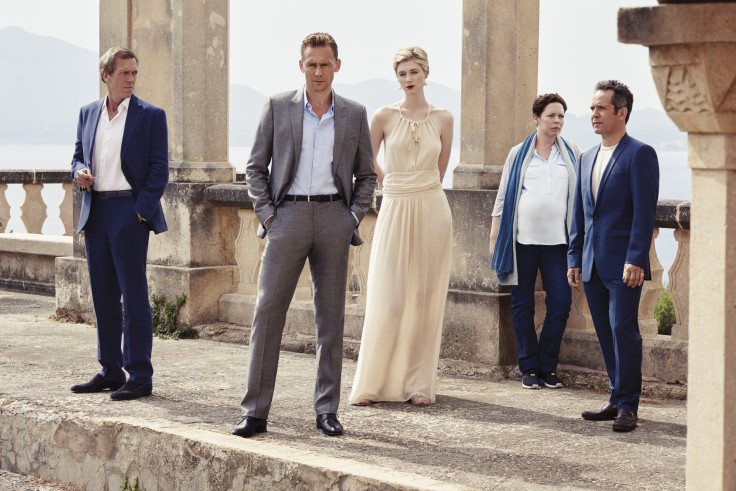 Move over, Bond. AMC is premiering a show you won't want to miss. "The Night Manager," a six-part spy miniseries starring Tim Hiddleston ("The Avengers") and Hugh Laurie ("House"), kicks off tonight.
"The Night Manager" is based on the 1993 John le Carré novel of the same name. Le Carré is known for his espionage books, many of which were published during the Cold War. "The Night Manager," a spy thriller about an undercover operation to take down a "major international arms dealer," was his first novel published after the Cold War ended in 1991.
"I always liked John le Carré," "The Night Manager" director Susanne Bier told Refinery 29 last month. "His thrillers are quite complicated, with morally ambiguous characters. They have a sort of sadness to them. An anger at the establishment. An anger at anything entitled."
In the miniseries, Hiddleston portrays Jonathan Pine, a hotel manager who is bent on taking down arms dealer Richard Roper (Laurie). The mission seems like a big task for a hotel manager; however, Pine's not an ordinary man. He's a former soldier who has been recruited by Angela Burr (Olivia Colman), a British intelligence officer. It's up to Pine to infiltrate Roper's organization. But it won't be easy. The synopsis from AMC teases that Pine must become a criminal himself in order to stop Roper.
Episode 1 will begin with Pine receiving a "plea for help from an elegant guest." That plea will change everything for the hotel manager. He'll get drawn into the "terrifying world of the worst man in the world."
The premiere will air on AMC Tuesday, April 19, at 10 p.m. EDT. New episodes will air every Tuesday at 10 p.m. EDT. However, some may have already had the pleasure of watching. The miniseries premiered in the U.K. on BBC One in February. Check out the schedule and trailer below:
Episode 1 - Tuesday, April 19 at 10 p.m. EDT
Episode 2 - Tuesday, April 26 at 10 p.m. EDT
Episode 3 - Tuesday, May 3 at 10 p.m. EDT
Episode 4 - Tuesday, May 10 at 10 p.m. EDT
Episode 5 - Tuesday, May 17 at 10 p.m. EDT
Episode 6 - Tuesday, May 24 at 10 p.m. EDT
© Copyright IBTimes 2023. All rights reserved.
FOLLOW MORE IBT NEWS ON THE BELOW CHANNELS