Nike Inc. (NKE) Fiscal Third Quarter Earnings: Athletic Wear Giant Could See Slowdown In Future Deliveries After 'Astounding' Rise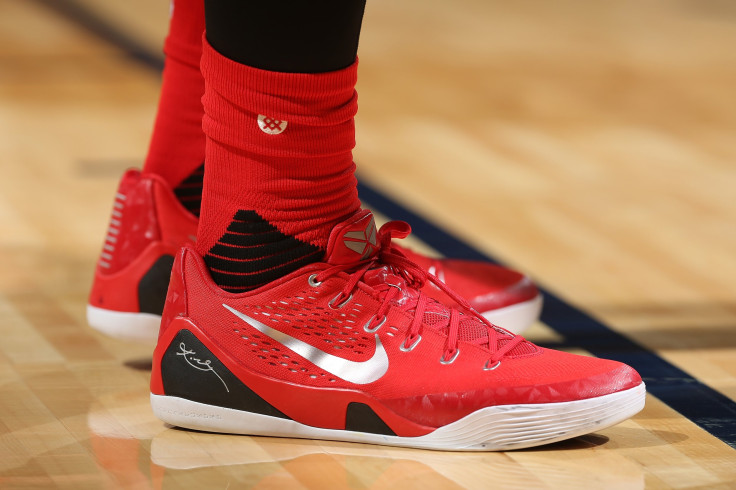 The growing number of fitness-obsessed Americans has been good news for makers of athletic wear, most of all to sneaker king Nike Inc. Days after showing off self-lacing sneakers, the Beaverton, Oregon, owner of the Swoosh will report its fiscal third quarter earnings on Tuesday after the markets close in New York.
Analysts polled by Thomson Reuters expect Nike profits to grow by 9 percent in the three months ended Feb. 29, to $862.6 million, on sales of $8.2 billion, a 10 percent increase from the same period a year ago. Analysts expect the company to see its second consecutive fiscal third-quarter growth in earnings per share, to 49 cents from 45 cents in the same quarter last year.
One of the more important metrics for Nike is so-called futures orders — the orders the company has received for delivery in the coming months, a measure of near-term growth that is used to plan production. In the three months ended Nov. 30, Nike reported 20 percent growth in revenue from futures orders, adjusted out for currency effects that can mask underlying growth.
"We . . . contend the 20 percent increase in [foreign exchange]-neutral futures at the end of 2Q was an anomaly," Macquarie analyst Laurent Vasilescu wrote in a research note Wednesday. Vasilescu expects the growth in futures orders to drop in the last quarter to 13 percent. "For a company that posts $30 billion in annual sales, 13 percent growth is still very impressive."
Nike's main rival is Under Armour, after Adidas fell to third place last year in terms of sales of athletic sportswear. But Nike still remains solidly in first place.
During Tuesday's conference call CEO Mark Parker and other company top brass are likely to discuss the effects the Rio 2016 Olympics later this year could have on company earnings.
Nike Inc. (NYSE:NKE) shares are up nearly 3 percent, to $64.65, ahead of the earnings release, due out Tuesday shortly after the closing bell on Wall Street. Nike stock is up more than 3 percent for the year and up nearly 27 percent over the past 12 months.
© Copyright IBTimes 2023. All rights reserved.