Nike Sponsors $10M Portland, Oregon, Bike Share Program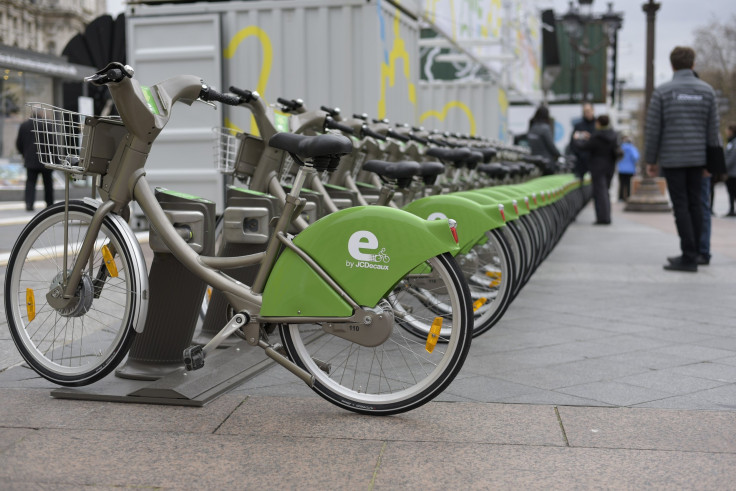 Sports apparel giant Nike announced a five-year, $10 million agreement Thursday to sponsor Portland, Oregon's bike share system, scheduled for a July 2016 launch. The company, based in nearby Beaverton, says its partnership with the Portland Bureau of Transportation will bring the city 1,000 bikes bathed in Nike's signature orange hue.
"We're proud of our long history of partnership with the City of Portland and believe that the BIKETOWN bike share program is one more example of how we can work together to help make Portland an even more active, vibrant and innovative community – goals Nike and the City of Portland share," said Jorge Casimiro, vice president of global community impact, in a statement announcing the partnership.
It will be hard to miss the bikes on the streets of Portland. They're a flashy shade of orange, like every Nike shoebox, and will come equipped with lights and a basket in front. With Nike jumping on board, the city will get 400 more bikes than originally planned and more neighborhoods will be served. The city is still determining where the bike share program will expand, reported KGW in Portland.
"It's convenient, is super easy, and fun to use. It is great for attracting visitors, and for people who just want to get around," said Portland Bureau of Transportation Director Leah Treat, according to KGW. Bikes will cost $2.50 for the first half hour, with prices varying after that, she said.
Portland Commissioner Steve Novick said Nike's involvement meant no city money would be spent on bike share operations and that revenues from users would offset operation costs, according to KGW. Bike share programs have increased in popularity, with at least 60 U.S. cities on board, according to the Portland Tribune.
"Starting this summer, Portlanders will have another way to get around our great city — one that is easy to use, affordable and, best of all, a lot of fun," Mayor Charlie Hales said in September after the City Council passed the bike share ordinance, according to the Portland Tribune.
© Copyright IBTimes 2023. All rights reserved.
FOLLOW MORE IBT NEWS ON THE BELOW CHANNELS