Nina Pham Update: Dallas Nurse Reunited With Beloved Dog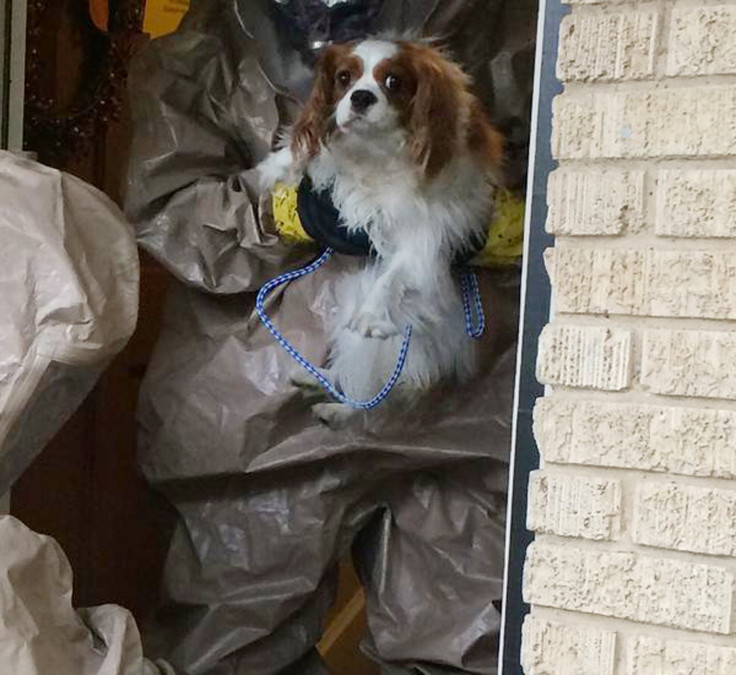 Ebola virus disease survivor Nina Pham reunited with her dog Bentley Saturday morning. It was the first time Pham had seen her beloved pet since he was placed in isolation after the nurse's condition was diagnosed last month.
Both Bentley and his owner have been declared Ebola-free. Pham was discharged Oct. 24 by a National Institutes of Health facility in Maryland, where she had been treated for Ebola. She was one of two nurses at Texas Health Presbyterian Hospital in Dallas to contract the deadly disease while treating Thomas Eric Duncan, the first person to die from it on American soil.
Pham and her family picked up Bentley Saturday at 9 a.m. local time (10 a.m. EDT) at the Dallas Animal Services and Adoption Center where the 1-year-old Cavalier King Charles spaniel had been kept in isolation, as specially trained veterinarians watched for symptoms. Bentley was declared Ebola-free last week after three tests were negative for the virus during the potential incubation period.
The animal center hosted a press conference shortly after Saturday morning's reunion. There, Pham spoke to the local media for the first time since returning home and was greeted by the city's mayor and a county judge. "Thank you again for taking care of Bentley," Pham said. The nurse did not take questions from reporters and requested privacy as she works to get back to normal "with my best friend at my side again," WFAA reported.
Replete with photographs of Pham and Bentley, the reunion was celebrated on Twitter:
Pham, 26, works as a critical-care nurse at the Dallas hospital. She was placed in isolation Oct. 10 after she reported a fever. Her family confirmed Oct. 13 that she had contracted Ebola and that she had received a blood transfusion from Dr. Kent Brantly, who survived a bout with the illness over the summer, WFAA reported at the time.
"My hope is that with my treatment and my care at the [National Institutes of Health], doctors and researchers are one step closer to finding a cure for Ebola," Pham said at the press conference Saturday.
© Copyright IBTimes 2023. All rights reserved.