Ebola Nurse Nina Pham's Boyfriend Rumored Admitted To Hospital With Ebola-Like Symptoms; Alcon Releases Statement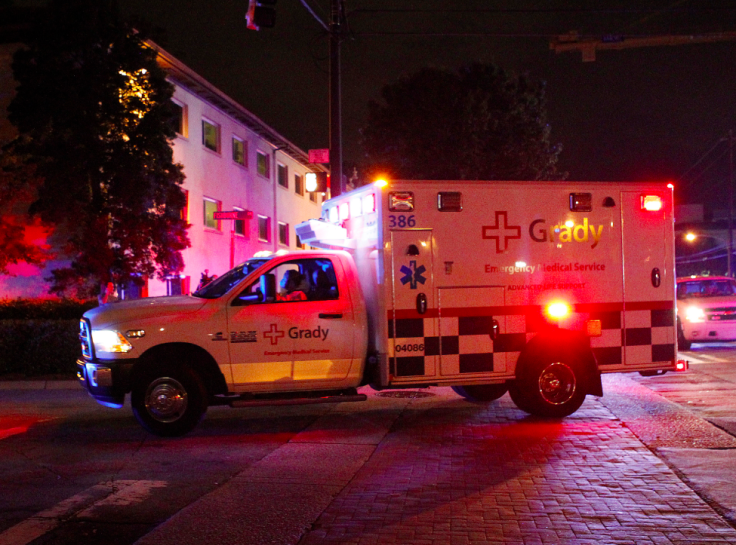 Update 9:58 a.m. EDT: A copy of the letter sent to Alcon employees reveals the patient "has not shown any signs or symptoms of the Ebola virus." It said the associated was being monitored for potential signs of the infectious disease "due to the fact that the associate was in contact with the Texas Health Presbyterian health care worker who has recently tested positive for the virus."
Original story:
Rumors swirled Sunday that Nina Pham's boyfriend was "secretly" admitted to a hospital with Ebola-like symptoms, though the reports were not officially confirmed. Pham was the first person to contract the deadly virus on U.S. soil after she treated Liberian Ebola patient Thomas Eric Duncan. National fear rose that the Ebola diagnosis rate would grow in the U.S. after Pham contracted the infection, especially if she had spread it to her unidentified boyfriend.
Jeff George, the CEO of Alcon, a Fort Worth, Texas company that specializes in eye care products, sent an email to staff saying someone at the company was being monitored for possible Ebola symptoms after coming into contact with the Texas Health Presbyterian nurse who contracted the fatal virus, as per the protocol of the Centers for Disease Control and Prevention (CDC).
In a statement on its website, Alcon said an associate was admitted to Texas Health Presbyterian Hospital on Oct. 12 to monitor for "potential signs" of the infection but did not identify the person.
"This measure was taken due to the fact that the associate was in contact with the Texas Health Presbyterian health care worker who has recently tested positive for the virus," the post reads. "The Alcon associate has not shown any signs or symptoms of the Ebola virus."
Alcon is "confident" its employees are not at risk of contracting the potentially fatal virus, but the company is "taking all necessary measures, as directed by the CDC and according to our own internal protocols."
"Our thoughts are with our co-worker and their friends and family," the statement finished. "We are not releasing the name of the associate for reasons of privacy."
Pham is reported in "fair" condition at National Institutes of Health hospital in Maryland.
"She's doing well. Her condition is fair, she's stable, and she's comfortable. I had a long conversation with her late last night," said Anthony Fauci, director of the National Institute of Allergy and Infectious Diseases.
Follow me on Twitter @mariamzzarella
© Copyright IBTimes 2023. All rights reserved.