Ebola Virus Outbreak News: President Obama Hugs Nurse Nina Pham After NIH Declares Her Ebola-Free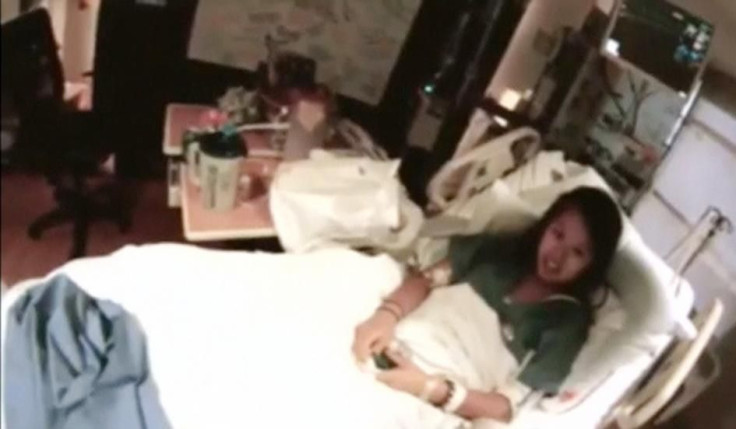 President Barack Obama embraced Ebola survivor Nina Pham, 26, in the Oval Office of the White House in on Friday after Pham had been confirmed Ebola-free.
Pham contracted Ebola after treating victim Thomas Eric Duncan at the Texas Health Presbyterian Hospital in September. On Oct. 10, Pham, a nurse, reported a fever and was placed in isolation. The next day, she tested positive for the virus, becoming the first person to contract Ebola in the U.S.
On Oct. 16, Pham was relocated to the National Institutes of Health Clinical Center in Bethesda, Maryland. The organization announced she was free of the virus on Friday, only 15 days after she tested positive.
"I do not know how I can ever thank everyone enough for their prayers and the expressions of concern, hope and love," Pham said to reporters outside the clinical center in Bethesda, Maryland. She also said she felt "fortunate and blessed."
In a gesture of good faith, the White House did not ask Pham to undergo any screening before President Obama met with her.
"Ms. Pham was tested five different times to confirm that she no longer had the virus," White House press secretary Josh Earnest told reporters. "So all the necessary testing that allowed her to safely return home with a clean bill of health is the same guidance that she has gotten in terms of meeting the president."
© Copyright IBTimes 2023. All rights reserved.