Nintendo Switch Midnight Release Locations: GameStop, Best Buy And More Will Be Open; But Get There Early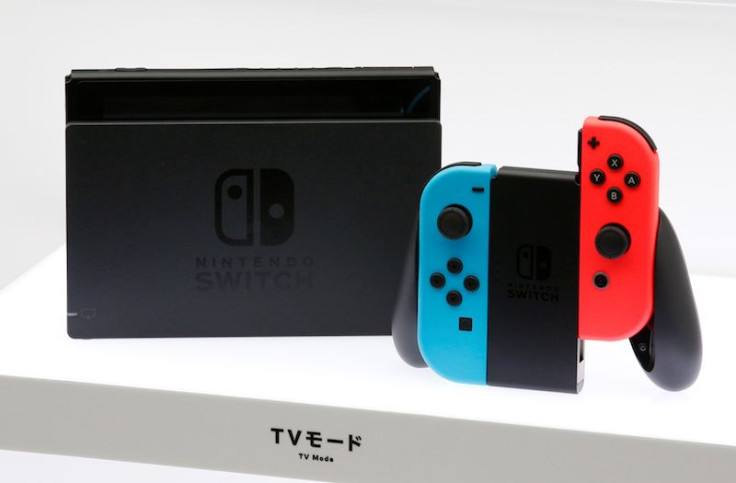 March 3 is almost here and that means the release of the Nintendo Switch console is just around the corner. Retailers including GameStop, Best Buy and more will be open at midnight to sell the Nintendo Switch to fans.
The hybrid console allows for players to take their favorite Nintendo games on-the-go while also being one of the lightest and easy to travel with consoles in recent memory. We had plenty of time with the Nintendo Switch and loved it, but if you were holding off until the library of titles bulks up a bit we totally understand. On the other hand, if you are ready to buy the console on Day 1, you'll want to visit your favorite video game retailer at midnight.
The number of consoles amount each store will have depends on the area. GameStop and Best Buy locations in larger cities like New York will have plenty of units, especially if you're close to the Nintendo NY store in Rockefeller Center. Potential buyers can actually stand in line for a Switch right now to receive a wristband and pick up your console.
When the Nintendo NY store will start handing out wristbands is not yet known. If you want more details on their midnight release event, we recommend following them on Twitter.
If you're not in the New York City area, you'll definitely want to check out GameStop's store locator for where you can find your local GameStop and pick up a Nintendo Switch.
GameStop will be open at midnight for those who were fortunate enough to reserve a console, but gamers without a preorder can roll the dice and hope that their local GameStop is carrying units for sale on Day 1.
If you're going to a Best Buy, check out which of the Best Buy locations near you are opening at midnight for the release of the Nintendo Switch by checking their online store locator.
If you're planning to buy your Nintendo Switch from either Target or Walmart, you'll need to call your local store and find out if they're doing a midnight release or not. Sometimes the Target/Walmart strategy can pay off, since they're not the sites most gamers go to for midnight releases and the lines can be shorter. However, every location is different so your local store might not be doing a Nintendo Switch midnight release. Use the Target store locator and Walmart store locator to find out where you can get your Nintendo Switch on at 12:01 a.m.
© Copyright IBTimes 2023. All rights reserved.