No Bill Maher Twitter Postings Following Tim Tebow's Dramatic Touchdown Pass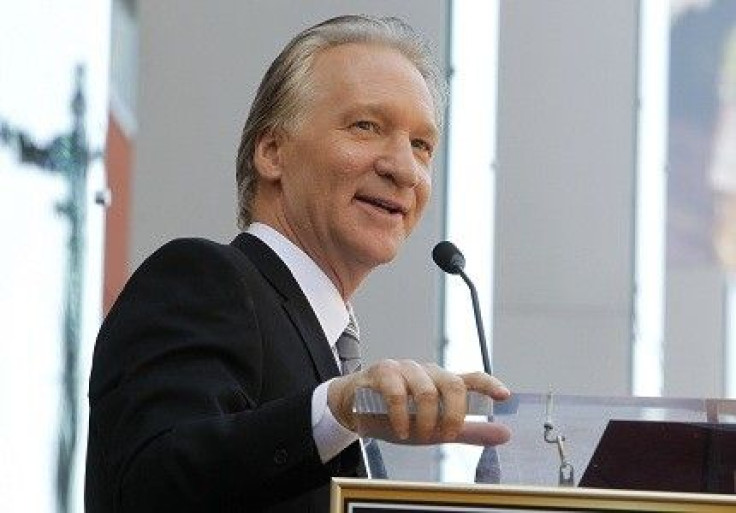 Many fans and detractors of comedian Bill Maher may have hoped for a Twitter posting about Broncos' quarterback Tim Tebow after Sunday's dramatic finish in Denver.
Maher's account has been devoid of postings since in Jan. 4, so the normally outspoken critic of religion has failed to respond to Tebow's touchdown pass that defeated the favored Pittsburgh Steelers in the AFC wild-card playoff game. Tebow has been known to openly profess his Christian faith with a signature pose known as Tebowing.
Tebow completed 10-of-21 passes for 316 yards, including an 80-yard touchdown pass in overtime, which gave Denver the victory. Many NFL critics have cited that Tebow's throwing motion is too unorthodox, and that his passes are not effective, yet the Broncos continue to have an unexpectedly strong season.
Following Denver's blowout loss to the lowly Buffalo Bills on Christmas Eve, Maher's Twitter account had a posting that infuriated many Christians.
On Dec. 24, Maher posted: Wow, Jesus just fucked #TimTebow bad! And on Xmas Eve! Somewhere in hell Satan is tebowing, saying to Hitler Hey, Buffalo's killing them.
When many critics of Maher were angered by the Maher posting, the HBO host of Real Time responded days later to their harsh sentiments.
On Dec. 28, Maher posted: All u J-freaks having a cow re my Tebow tweets pls go back to the much longer piece we did on 11/4 Real Time and have a proper heart attack.
The next day, the comedian posted: Overreaction fr biblethumpers re my Tebow tweet reminds me of North Koreans wailing at the Kim Jung-il funeral: Brainwashing is brainwashing.
The Broncos face the highly touted New England Patriots on Saturday, Jan. 14 at Gillette Stadium in Foxborough, Mass.
© Copyright IBTimes 2023. All rights reserved.