Why Americans Will Lie About Being Vaccinated To Avoid Wearing Masks?
The Centers for Disease Control and Prevention updated its face mask guidelines for fully vaccinated people on Thursday, saying that face coverings are no longer required indoors most instances, but with an on your honor system in place, it opens up a larger issue of Americans lying about their vaccine status to avoid wearing masks any longer.
Dr. Anthony Fauci, the nation's leading infectious disease expert, agreed that the CDC guidelines are relying on people being honest about being vaccinated. But only 37.1% of the population has been fully vaccinated, according to the CDC.
He told CNN on Thursday, "I mean, you're going to be depending on people being honest enough to say whether they were vaccinated or not and responsible enough to be wearing ... a mask."
There will be no enforcement to ensure that only those that are fully vaccinated are going maskless.
Many businesses have said they will not ask customers to show proof of a COVID shot to enter their stores without a mask, rather relying on shoppers to be truthful, a departure from the rigorous attempts to force all consumers to wear masks at the height of the pandemic.
Trader Joe's, Costco, Walmart, and Sam's Club have all eased their face mask requirements allowing shoppers that have been fully vaccinated to shop at their stores without a face covering.
But experts are not so sure that Americans will be honest about their vaccine status, saying that typical human behavior leans toward lying.
Michael McCullough, a psychology professor at the University of California, San Diego, told USA Today, "Many will lie. Many are lying, have been lying. In some ways, this is a really perfect recipe for lots of people to be dishonest about whether they got vaccinated. They can say, well, everyone who really is worried about it has gone out and done it, and my personal risk is low."
A poll from Economist/YouGov released May 6 showed that 63% of Americans had no plans to get the COVID vaccine, with respondents saying they felt at least "somewhat" safe socializing indoors with other unvaccinated people without a mask.
Michael Cunningham, who is a psychologist at the University of Louisville, told USA Today that most people lie about once a day, and about 25% of people lie about "consequential things."
Cunningham pointed out that with more than 25% of all Americans saying in a recent survey that they do not want the COVID vaccine, if a quarter of that subgroup lie about their vaccine status and go maskless, what are the consequences?
"People will absolutely be deceptive," Cunningham told USA Today. "It's going to be a relatively small fraction of the population, but it's going to be a meaningful fraction of the population."
The experts agree that an honor system will not work for trusting Americans to be truthful about whether or not they have received their COVID shot.
"It does capitalize on the fact that the majority of people are honest and even altruistic," Cunningham told USA Today. "And some people will be flattered that you trust them enough and will overcompensate, and that will make up for those that have been dishonest. But you don't use the honor system for selling houses."
Arthur Caplan, a bioethics professor at NYU School of Medicine, told the news outlet, "It isn't just an honor system. Many people don't want the vaccine on ideological grounds. It's not the same as saying we're going to rely on you to pay at checkout."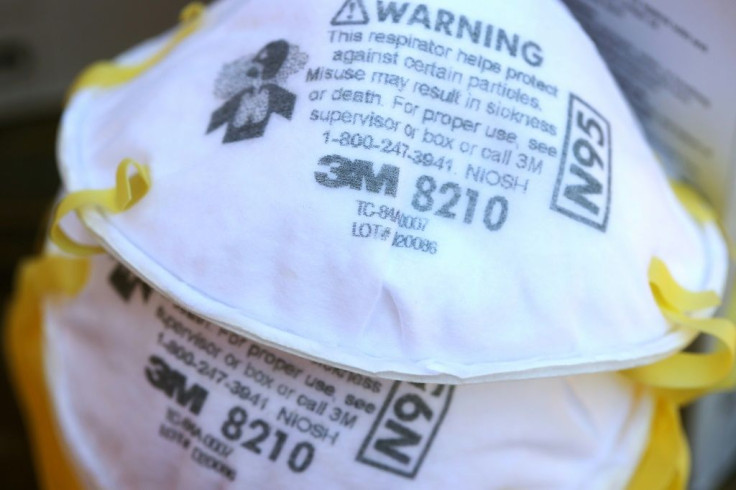 © Copyright IBTimes 2023. All rights reserved.
FOLLOW MORE IBT NEWS ON THE BELOW CHANNELS