No More COVID Shots? Denmark Halts Vaccine Program For Now
Denmark is the first country to put a stop to its COVID vaccination program, citing no current need for shots because the "epidemic has reversed."
The Danish Health Authority said that the nation is in a "good position" with a high number of citizens vaccinated, falling COVID cases, and stabilized hospitalization rates.
However, the DHA said that it could open COVID vaccinations later this year. "We plan to reopen the vaccination program in the fall," Bolette Soborg, Head of Unit at the Danish Health Authority, said in a statement.
"Prior to this, a thorough professional assessment must be made of who and when to vaccinate and with which vaccines. We expect to present a plan for the overall framework for the 2022/23 season before the summer holidays," she added.
As many as 81% of all Danish residents (4.8 million people) have received two doses of the COVID vaccine with 62% or 3.6 million citizens also receiving a booster shot, Soborg told the Agence France-Presse, as reported by The Independent.
"Vaccination coverage is thus sky-high," Soborg said. "At the same time, many have been infected after the Omicron variant became the dominant one. The total immunity of the population is therefore high.
According to the infectious disease expert, shot invitations will end on May 15 and then resume in the fall if the "unstable virus" mutates like was seen with the Omicron variant.
"You can still get vaccinated over the spring and summer, and we still recommend vaccination to people at particularly increased risk of a severe course of COVID-19 disease," Soborg said. "This is especially true for people over the age of 40 and for pregnant women if they are unvaccinated. We also continue to recommend that you complete your vaccination course."
The DHA, which began its COVID vaccination program on Dec. 27, 2020, said it will restart the vaccination program early if the need arise as it keeps a close eye on what it now calls an epidemic.
The agency is still recommending a fourth shot for those with weakened immune systems or those with multiple diseases but said it will assess the need for a fourth vaccination for a wider population groups going forward.
The move by Denmark comes after it announced the removal of all pandemic restrictions back in February, with government officials saying at the time that the virus was no longer considered a critical threat to the country.
Denmark was the first EU country to roll back all of its pandemic-related restrictions, despite seeing a surge in Omicron cases. Officials said that the Omicron variant was not putting a heavy burden on its healthcare system, the Independent reported.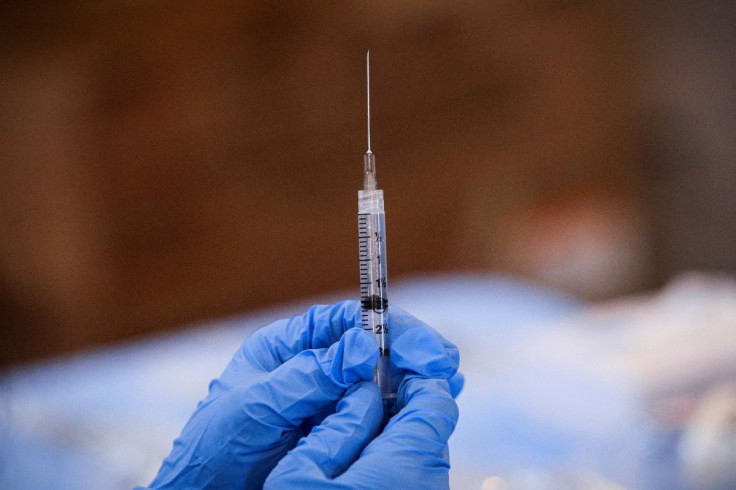 © Copyright IBTimes 2023. All rights reserved.