Nokia 808 PureView Set For Release Next Week: Top 5 Great Camera Phones Which Can Be Tough Competitors For The Behemoth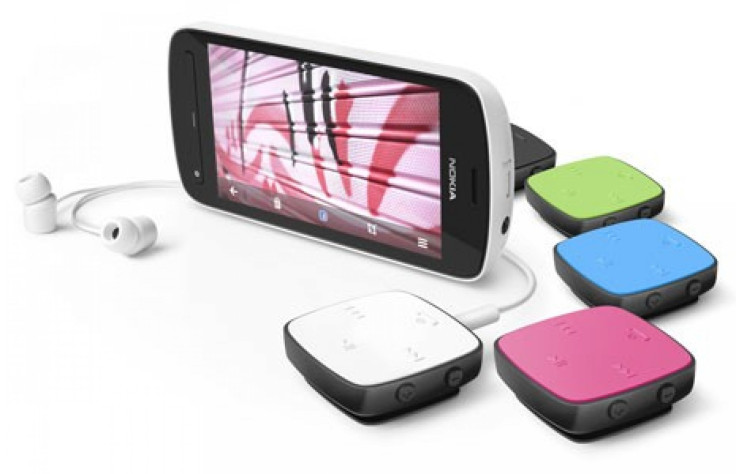 Nokia unleashed its whopping 41 megapixel phone, the Nokia 808 PureView, at the Mobile World Congress 2012 (MWC) this year and captured the spotlight as one of the most innovative smartphones of the year. The handset also became the next most talked about device after Apple's new iPad at the Barcelona conference and even scooped the prestigious title of the Best New Mobile Handset, Device or Tablet at the event's award ceremony. And now consumers in the UK will soon experience this behemoth camera device as early as next week. According to recent company reports received by the MobileFun website, Nokia's 808 Pureview is expected to be released on May 7 and their reports have further confirmed the Sim Free handset price at £539.95 (approx. $875.96).
Well, of course the PureView 808 sounds like a very pricey phone, especially when the handset lacks a formidable operating system. Also because Nokia does manufacture smartphones running on the Windows Phone OS. The 808 PureView runs on the Symbian Belle OS and as compared to the likes of Android, Windows Phone and iOS, it is not competitive enough.
However, the Finnish company claims that PureView 808 OS is not an ordinary Symbian device. Recently Nokia released a video ad comprising photos and video footage taken from the 808 PureView itself. The video demonstrated a mixture of photos from the 808 PureView, from well-lit situations to low-light scenarios. The video was full of colorful and vibrant elements and showed a list of features with examples as to how they work. The advertisement highlighted some of the features like its HD video, easy sharing via social networks or micro blogging sites like Twitter, pixel-perfect zooming capability which was quite impressive with the shooting of Full HD video clips at 30 frames per second (fps) supporting up to 4X zoom and no loss of detail.
However, apart from the monster camera specs, the Nokia 808 PureView rocks only a 4-inch capacitive display. The handset has a 1.4GHz single core processor with a limited 512MB RAM, and of course the Symbian Belle. Having Symbian Belle as the operating system of choice in this device is the main reason that will have buyers thinking twice whether to buy it or not. As Symbian OS is not the preferred choice for buyers these days, except for the die-hard Symbian fans who are blind to the fact that Symbian is not good, it will be phased out in favor of the Windows Phone OS.
It is possible that Nokia may bring some upgrades to the OS of the handset in the near future, but till the OS remains unchanged, the PureView 808 might not be a great deal for many buyers, who are looking at a combination of a great camera accompanied by a faster processor and the freshest operating system. Buyers might just opt for other manufacturing brand models out there in the market, which definitely offer the newest specs with a decent camera and are wallet friendly as well.
Here are the top 5 picks out on the market retail shelves which can doom the sales of the monster camera entrant ready for release next week.
HTC One X
The Taiwanese firm's best smartphone offering so far, the HTC One X, is already out in the UK market shelves and last week AT&T confirmed that the wireless operator would debut the handset on May 6 in the US at a price of $200 on a two-year contract. Further, customers who wish to be among the first to own the smartphone will be able to pre-order it at only $199.99 USD (150 EUR) with a new two-year agreement.
Well, the US version of the HTC One X may not feature quad-core power, but the UK version does have it. And both versions of the handset are accompanied by a powerful camera with a faster 1.5 GHz Tegra 3 processor with 1GB of RAM and 16/32GB of internal storage, not to forget the fleet-footed performance running Android Ice Cream Sandwich OS. Which also comes with HTC Sense UI version 4.0, 25GB of Dropbox storage free for 2 years, Beats Audio integration and enhanced video and photo capabilities.
Well, if that is not enough, One X would offer a big camera upgrade of 8 megapixel camera accompanied with LED flash support and VGA 1.3-megapixel camera. It records 1080p videos at 30fps with stereo sound recording.
Also, HTC One X has an internal, non-removable 1,800mAh battery and also features Wi-Fi with DLNA sharing and hotspot functionality, Bluetooth version 4.0, NFC, assisted GPS and microUSB version 2.0 with MHL support. However, there is no FM Radio support and microSD slot in One X.
Samsung Galaxy Nexus
Along with the Nokia 808 PureView, there was one more smartphone brand which scooped the imaging awards at the MWC 2012 award's night. Yes, we are talking about the Samsung Galaxy Nexus which won the title of the Best Mobile Imaging Device at the Barcelona event. The handset was honored for its ability feature 720p Super AMOLED screen and zero shutter lag available on the pure Android device despite its 5-megapixel camera.
The 4.65-inch display, 4G LTE capable smartphone run on Android 4.0 ICS, which features multi-tasking, rich notifications, resizable widgets and new lock screen actions and also Galaxy Nexus, can be upgraded to Android 4.0.4, a slightly higher version. Further the handset is powered by a 1.2GHz Cortex-A9 dual-core CPU and TI OMAP 4460 chipset which is a faster processor, but just like One X, Galaxy Nexus also does not have an expandable memory card slots option. Also it features a Wi-Fi 802.11 a/b/g/n with DLNA, Wi-Fi hotspot as well as NFC for contactless mobile payments and comes with a Li-Ion 1750mAh standard battery which allows a stand by time of up to 290 hours on 2G and 270 hours on 3G networks. And one more advantage, Galaxy Nexus is removable and can be replaced if damaged by the user.
Meawhile, the Samsung Galaxy Nexus - SIM free, unlocked and unbranded - is available to consumers in the US for the price of $399.
Apple iPhone 4S
The iPhone 4S is not the king of the smartphone arena anymore, however, it is one of the bestselling offering by the Cupertino-based company so far. Even without 4G and a giant screen, this iPhone 4S has a USP in the market, thanks to the handset's voice assistant, Siri, the benefits of iOS 5 and its spectacular camera that makes the smartphone a top choice for anyone ready to upgrade.
Detailing on the handset specs, iPhone 4S boasts an 8-megapixel rear-facing camera with a resolution of 3264 x 2448 pixels but only a 0.3-megapixel VGA front-facing camera. Further it has an iSight camera which features AutoFocus, Tap-to-Focus, LED flash, video stabilization and photo and video geo-tagging. The 3.5-inch iPhone 4S touts a LED-backlit IPS TFT capacitive touchscreen and is powered by a 1 GHz Cortex-A9 dual-core CPU and the A5 chipset with 512 MB RAM.
As far as the prices are concerned, the iPhone 4S variants are available at different price points like 16GB for $199; 32GB for $299; 64GB for $399, with a two-year contract. Meanwhile, the handset comes with a Li-Ion 1432mAh standard battery which allows for stand-by time of up to 200 hours on 2G and 3G networks. It also offers talk time of up to 14 hours on 2G and eight hours on 3G networks.
Huawei Ascend P1
Well, Ascend P1 has not been released yet, however, the handset is rumored to come out sometime in June in the UK followed by the US market and the Chinese manufacturer Huawei is betting high on this new series and will pack a punch for major smartphone players with the release. Claiming the handset as world's thinnest smartphone, the company has already launched the phone in China. Further, the customers in Hong Kong, Taiwan and Australia will get the first crack at the device (outside of mainland China) in May, followed by Latin America in June and Europe sometime later in the summer.
Meanwhile, experts' reviews say that the Huawei Ascend P1 has a very fresh and colorful look and a great camera performance. The handset has a 4.3-inch Super AMOLED qHD 960 X 540 display with 1080p HD video recording capable 8 megapixel rear-facing camera supporting backlight illuminated sensors. As is already known, the device is powered by TI OMAP 4460dual-core processor clocked at 1.5GHz and runs Android 4.0 Ice Cream Sandwich OS. Further, Huawei Ascend P1 features an additional front-facing 1.3MP shooter to make 720p HD video calls, 1GB RAM, 4GB ROM, Bluetooth 3.0 HS, Wi-Fi 802.11 b/g/n, 1670mAh battery.
LG Optimus 4X HD
LG unveiled its first quad-core smartphone, the LG Optimus 4X HD, back in MWC 2012 and now the smartphone is gearing up to be released on retail shelves very soon. The phone would come with touch-sensitive controls and, at a benchmark test recently, the handset performed better than the HTC One X. Further, taking a sneak peak at the handset's spectacular features, the Optimus 4X HD packs interesting features like a 1.5 GHz Cortex-A9 quad-core CPU with the ultra-fast Nvidia Tegra 3 chipset and a 8-megapixel high-resolution camera.
Further, the handset will run on the latest Android 4.0 Ice Cream Sandwich OS out of the box and would sport a bigger 4.7-inch True HD IPS touchscreen display with 1280 X 720 pixels of resolution, with 1GB RAM and 16GB internal storage with memory expansion support up to 32GB and a massive 2150mAh battery.
© Copyright IBTimes 2023. All rights reserved.