Nokia CEO Bares All In Memo; Trashes Symbian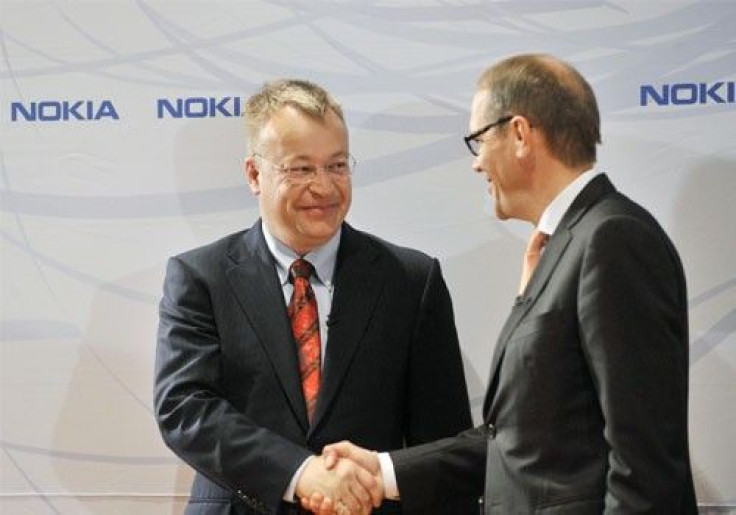 Stephen Elop, the chief executive at Nokia, has made it clear: the Espoo, Finland-based company needs to get its act together soon or its failures in the smartphone industry will only get worse.
In a memo, obtained by several media sources, Elop compared the company to an oilman standing on a burning platform. He said the company has fallen far behind Apple and Android in the high-end smartphone market, made little impact in North America in the mid-range market and lost share to MediaTek in low-cost phones. He said as competitors caught up and surpassed Nokia, the company missed big trends and made wrong decisions.
We poured gasoline on our own burning platform. I believe we have lacked accountability and leadership to align and direct the company through these disruptive times. We had a series of misses. We haven't been delivering innovation fast enough. We're not collaborating internally, Elop wrote.
Elop admitted that since the iPhone's introduction to the market in 2007, Nokia has still failed to match a product that is close to their experience. Meanwhile, Android has taken over Nokia's leadership position in smartphone volumes.
He pointed to the company's MeeGo platform. Nokia was set to produce several smartphones for it this year and Elop said they are not getting out fast enough. By the end of 2011, the company might have only one MeeGo product in the market, he added.
Sources told Reuters that Nokia has already stopped developing what was going to be the first MeeGo phone. Rumors have surfaced that the company will announce at least one MeeGo phone at the Mobile World Congress next week in Barcelona.
The chief executive also took aim at Nokia's embattled traditional OS, Symbian. He said it has been non-competitive in leading markets such as North America.
Symbian is proving to be an increasingly difficult environment in which to develop to meet the continuously expanding consumer requirements, leading to slowness in product development and also creating a disadvantage when we seek to take advantage of new hardware platforms, Elop wrote.
In the memo, Elop told his employees that Standard & Poor's is likely to downgrade Nokia's credit rating to a negative watch. Moody's already plans to do so. Why are these credit agencies contemplating these changes? Because they are concerned about our competitiveness, Elop said.
Last year, Elop, a former Microsoft executive, became the first non-Finn to become head of the cell phone manufacturer. His previous relationship with Microsoft has caused many in the industry to speculate that he might push Nokia to use Windows Phone 7 as an operating system.
Some analysts like the idea. For the Nokia CEO, you are looking to get more efficient on models in terms of platforms. That's why there is a lot of talk to outsourcing the platform. In that case, Microsoft does the heavy lifting and Nokia can dramatically reduce their research and development, said Matthew Thornton, analyst at Avian Securities.
Nokia did not respond to an inquiry for comment.
To contact the reporter responsible for this story call (646) 461 6920 or email g.perna@ibtimes.com.
© Copyright IBTimes 2022. All rights reserved.
FOLLOW MORE IBT NEWS ON THE BELOW CHANNELS