Nokia Flagship Phone Confirmed To Have Snapdragon 835 Chipset, 6GB RAM And 23MP Carl Zeiss Lens Ahead Of MWC 2017?
Nokia is attending the Mobile World Congress 2017 where it is expected to introduce its new smartphones. However, as early as now some of the specs and features of the company's flagship handset and its other Android device have already leaked online. They appear to confirm that Nokia is getting back into the smartphone competition stronger than before.
On Monday, PhoneArena reported about a Nokia leak from Weibo that details some of the specs and features of the company's upcoming flagship device, which is currently called the Nokia P. The handset that is slated to make its debut at the MWC expo is reportedly sporting a Snapdragon 835 chipset and 6GB of RAM. Equally impressive about this device is the inclusion of a 23-megapixel Carl Zeiss camera. The flagship is also rumored to be launching with Quad HD display.
A photo of the flagship smartphone surfaced on Weibo recently, and MobiPicker says it shows how the handset does not come with a unique design. Instead, the Nokia P is reportedly rocking a familiar form factor that's typical of budget smartphones. The back of the phone is matte black. Aside from the Nokia branding, antenna bands are also visible in the photo, alongside the camera and its flash.
Fortune reports the Nokia P will have two size variants: a 5-inch model and a 5.5-inch variant. What's interesting about these flagship devices is their pricing. Nokia may want to reach out to more consumers with its new handsets, so the 5-inch model is going to launch with a budget-friendly $150 price tag. As for the larger model, it is rumored to be valued at $200.
Aside from its flagship device, Nokia is also expected to unveil its rumored C1 smartphone at the MWC 2017. According to GSM Arena, the C1 is also powered by the Snapdragon 835 chipset, but it only comes with 4GB of RAM. Then, there's the dual camera setup at the back that will most likely be its selling point. The module is reportedly composed of a 16-megapixel lens and another 12-megapixel lens. The module is expected to be equipped with triple-LED flash.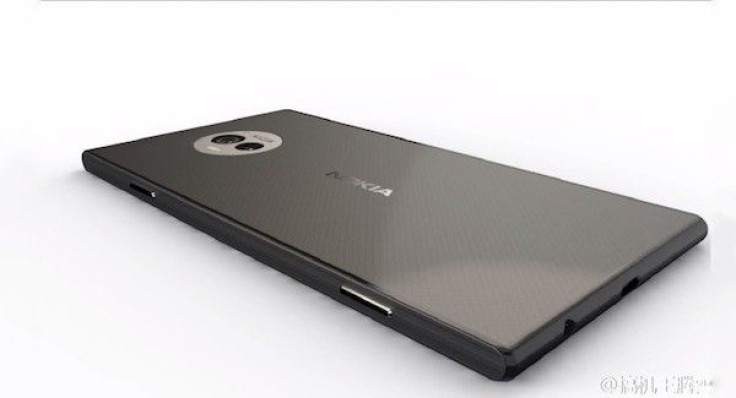 There are also reports claiming that the Nokia C1 is debuting with a 3,210 mAh battery, and it will launch with three memory variants: a 32GB, 64GB and 128GB. If rumors are to be believed, the C1 will come with the latest Android OS at launch, just like Nokia's flagship smartphone.
As previously reported, HMD Global acquired the branding rights to Nokia from Microsoft early this year. Thus, for the next 10 years, HMD will be responsible for the release of Nokia-branded smartphones. Meanwhile, Nokia's feature phone division was acquired by FIH, a Foxconn-subsidiary. Just recently, the company launched the Nokia 150 and 150 Dual SIM feature phones.
© Copyright IBTimes 2023. All rights reserved.