North Korea Developed New Miniature Nuclear Warhead, Kim Jong Un Claims [PHOTOS]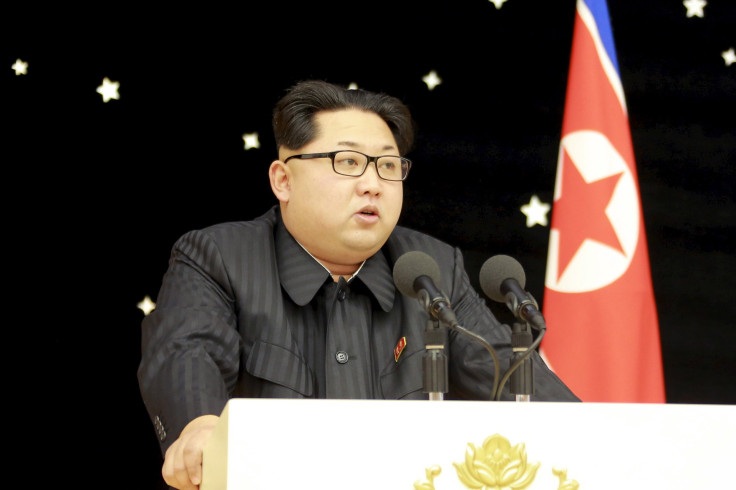 North Korea state media images show leader Kim Jong Un standing next to what the country claims to be a miniature nuclear warhead, the BBC reported. The photos published in the state's newspaper do not corroborate his claims, as it is not possible for experts to verify based solely on images.
Kim says the warheads scientists developed are so small they can fit on ballistic missiles. In the photos, Kim is seen with a silver ball-like object, which is the miniaturized nuclear warhead, according to the state's newspaper.
"The nuclear warheads have been standardized to be fit for ballistic missiles by miniaturizing them," Kim said, according to the state-run Korea Central News Agency (KCNA). "This can be called a true nuclear deterrent."
South Korean and United States experts doubt Kim's claims. "Both South Korea and the U.S. have yet to secure intelligence that the North has mounted nuclear warheads on its ballistic missiles," an anonymous ministry official told Korea Times. "We have yet to detect any relevant data."
Officials believe the object in the photo may be a simulation. "The round-shaped object is also seen as a mock-up rather than a real miniaturized nuclear warhead," one official said.
Government officials say Kim's announcement is likely in response to the new United Nations sanctions imposed against North Korea. The U.N. Security Council voted to place the sanctions against the country after concerns that it was ramping up its nuclear program. North Korea is believed to have launched a nuclear test Jan. 6 and launched long-range rockets Feb. 7.
The sanctions ban North Korea from exporting gold, titanium, vanadium and other minerals. South Korea and the U.S. have also each imposed their own sanctions. South Korea shut down the Kaesong Industrial Zone, which employed 50,000 North Korean workers in Seoul, and the U.S. will sanction North Korean banks.
In response, the North Korean government has issued threats against South Korea and the United States. In an official statement, North Korea said it has "a military operation plan of our style to liberate South Korea and strike the US mainland." Kim's latest claim about the miniature nuclear warhead came as he toured a nuclear facility Wednesday, according to the BBC.
"It is rare for Kim Jong Un to directly and concretely comment on the North's advances in its nuclear capability," Chang Yong-seok, a senior fellow at the Institute for Peace and Unification, told the Korea Times. "It shows that the North is taking the ongoing Seoul-Washington joint drills very seriously."
© Copyright IBTimes 2023. All rights reserved.