North Korea Getting Ready To Try 2 American Tourists For Conducting 'Hostile Acts'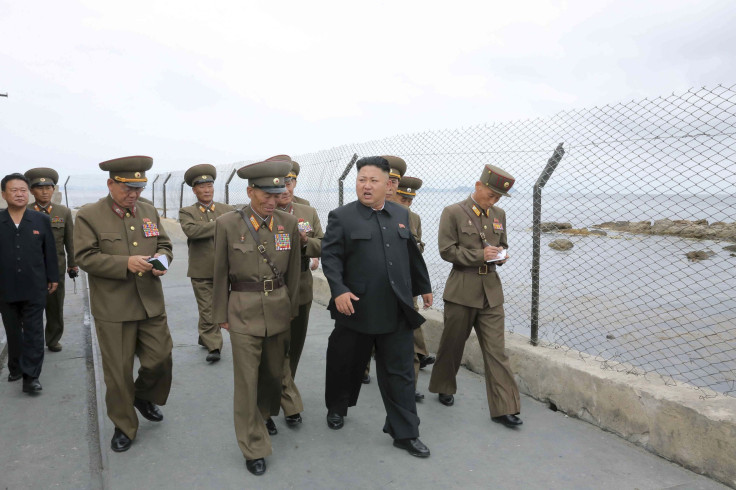 North Korea said Monday that it is getting ready to try two American tourists for allegedly conducting malicious acts against the country.
State-run Korean Central News Agency, or KCNA, reportedly said that the two tourists -- Matthew Todd Miller and Jeffrey Edward Fowle -- had been engaged in "hostile acts" against North Korea, and that it had proof of these acts as well as their testimonies. The U.S. government has warned its citizens to avoid the country as a tourist destination, following the detention of Kenneth Bae, who was arrested in 2012 and sentenced to serve 15 years of hard labor on charges of being a Christian evangelist.
"The relevant organ of the (North) is carrying on the investigation into them and making preparations for bringing them to court on the basis of the already confirmed charges," KCNA reportedly said, according to Agence France-Presse, or AFP.
Miller was captured by North Korean authorities in April, after he reportedly tore his visa into two at the airport and demanded asylum in the country, according to Associated Press. Fowle was reportedly arrested for leaving a Bible in his hotel room and will be tried for indulging in actions considered unusual for a tourist.
"The U.S. citizen, who entered the DPRK [Democratic People's Republic of Korea] on April 29 as a tourist, engaged in activities that were in breach of DPRK's laws," KCNA reportedly said, earlier this month, referring to Fowle.
Washington had reportedly released a travel warning after Miller's arrest stating: "North Korea detained several U.S. citizens who were part of organized tours. Do not assume that joining a group tour or use of a tour guide will prevent your arrest or detention by North Korean authorities," adding that tour groups' efforts to free detained people from custody have not been fruitful.
The U.S. does not have an embassy in North Korea and its consular affairs are handled by the Swedish embassy.
Bae's arrest was followed by a one month-long detention last year of 85-year-old Merrill Newman, a U.S.-based Korean War veteran, who was arrested because he inquired about North Korean veterans while he was on a guided tour, AFP reported.
© Copyright IBTimes 2022. All rights reserved.
FOLLOW MORE IBT NEWS ON THE BELOW CHANNELS