North Korea Nuclear Weapons: Why The Communist State Remains A Threat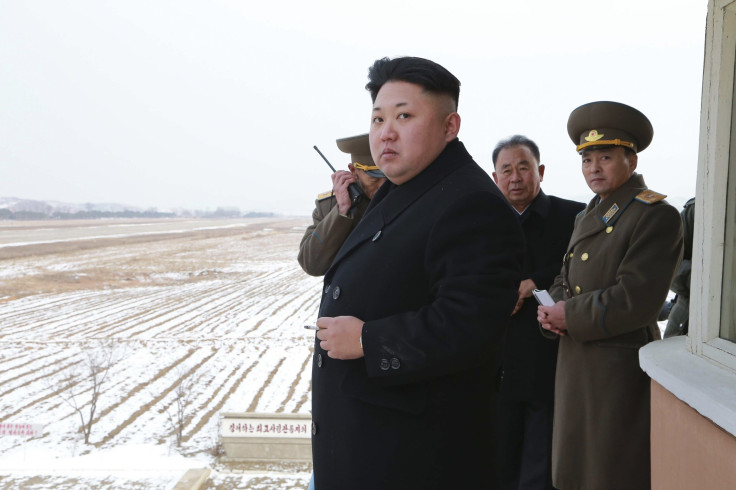 A cyberattack on Sony Pictures Entertainment has served as a vivid reminder of the dangers posed by North Korea's authoritarian regime, which has long used its nuclear capabilities to threaten the interests of Washington and its allies in East Asia. As recent as August, North Korea threatened to attack the U.S. with nuclear force in response to a joint military exercise with South Korea. The threat was preceded a few weeks earlier with a direct warning by Pyongyang that it would fire nuclear-armed rockets on the White House and the Pentagon.
As outlandish as some of these threats have appeared, the Pentagon has continued to warn of the mounting danger posed by the North Korean regime. It issued a strategy document earlier this year that said North Korea represented "a significant threat to peace and stability on the Korean peninsula and in Northeast Asia" while calling it "a growing, direct threat to the United States," reported the AFP.
The FBI formally accused North Korea's government on Friday of responsibility for the cyberattack that led to the film studio canceling the release of a movie about the fictional assassination of North Korean leader Kim Jong Un. The agency noted its concern about the "destructive nature" of the attack, which would constitute one of the most notable instances of aggression against the U.S. North Korea's United Nations mission denied the allegations shortly afterward.
North Korea is a dangerous enemy. It's believed to possess enough weapons-grade plutonium for six nuclear bombs, according to the BBC. It also continues to test missile delivery systems through its regular rocket launches, though security experts are skeptical of Pyongyang's claims to have functioning inter-continental ballistic missiles.
North Korea's continued pursuit of nuclear weapons remains a serious concern to Washington. Former U.S. Defense Secretary Robert Gates said in 2011 that the Communist state was within five years of being able to strike the continental United States and that it was "becoming a direct threat" to the country, according to the New York Times. Gates' assessment was seen as a significant shift in Washington, which had primarily viewed North Korea as a nuclear proliferation threat to other parties up until that point.
The theoretical threat that North Korea weapons could pose to the U.S. is trumped, however, by the very real dangers it poses to its neighbors and U.S. interests on the Korean peninsula, which include a force of some 28,000 American troops in South Korea, according to the Council on Foreign Relations. North Korea has a significant arsenal of short- and medium-range missiles which are believed to have a range of a few hundred miles, according to the New York Times. These capabilities could pose a direct threat to South Korea, Japan and other U.S. allies in the region.
© Copyright IBTimes 2023. All rights reserved.