Is North Korea Preparing For Nuclear War? Plutonium Production For Weapons Increasing, Report Says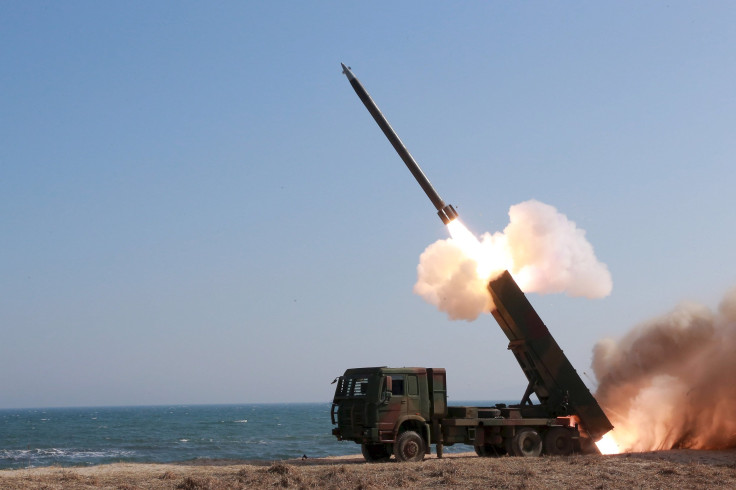 North Korea could be increasing its plutonium production in an effort to ramp up its stockpile of nuclear weapons, according to a new report. The country has added additional plutonium since September, thermal imagery appeared to show.
An analysis of the images by United States think tank 38 North, which specializes in North Korean affairs, said the country may have increased production of plutonium at its main nuclear plant from September to June.
Read: North Korean Weapons Program Advancing 'Faster Than Expected'
"The Radiochemical Laboratory operated intermittently," the report said. "And there have apparently been at least two unreported reprocessing campaigns to produce an undetermined amount of plutonium that can further increase North Korea's nuclear weapons stockpile."
Thermal activity at the country's uranium enrichment facility also increased, according to the report. Highly enriched uranium is thought to have been used in a nuclear test conducted by the country in September. An increase in such production would note an advance in the country's nuclear weapons program because uranium enrichment is harder to detect than plutonium enrichment and can be enriched continuously, according to Yonhap News Agency.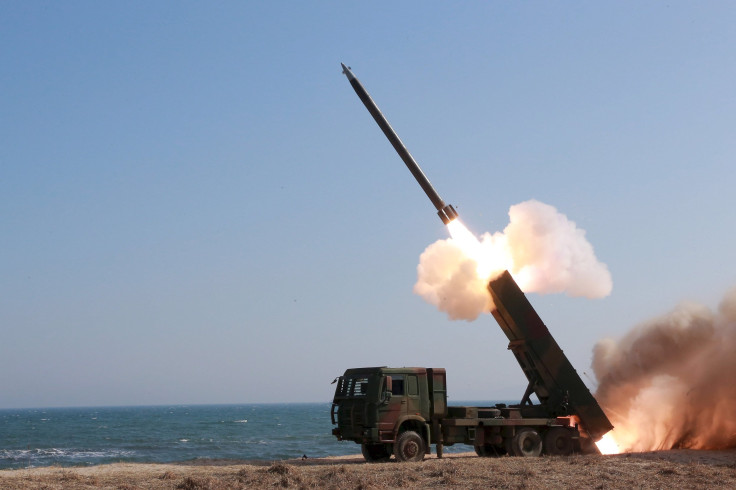 The report noted that it couldn't discern based just on the imagery the exact type of uranium being produced.
"Based on the imagery alone, it is not possible to conclude whether the plant is producing low or highly enriched uranium," the report said.
North Korea has been actively advancing its nuclear capabilities under the leadership of Kim Jong Un. The country claimed to have successfully fired an intercontinental ballistic missile for the first time in early July. North Korean media said the Hwasong-14 missile was capable of striking the "heart of the United States."
South Korean officials also confirmed in May that the North's missile defense program was developing "faster than expected."
"It's a shame they're behaving this way," President Donald Trump said during a press conference after the ICBM test was announced. "They're behaving in a very, very dangerous manner and something will have to be done about it."
North Korean officials warned in early July that there would be a nuclear war if the U.S. continued to carry out joint military exercises with South Korea. The country's official newspaper Rodong Sinmum cautioned against the joint drills and said they would aggravate the situation between the two countries.
"A simple misjudgment or a mistake may lead to the outbreak of a nuclear war and that, in turn, is sure to lead to a new world war," Rodong Sinmun's commentary stated, according to Yonhap News Agency. "The U.S. saying it will regularly deploy strategic bombers to the Korean Peninsula is the same as a crazy act of playing fire on top of an ammunitions locker."
Read: Japanese Government Tells Citizens How To Survive Nuclear Missile
U.S. Ambassador to the United Nations Nikki Haley discussed how the U.S. would deal with increasing tensions with North Korea during a U.N. Security Council meeting earlier in July.
"The U.S. is prepared to use the full range of our capabilities to defend ourselves and our allies," Haley said.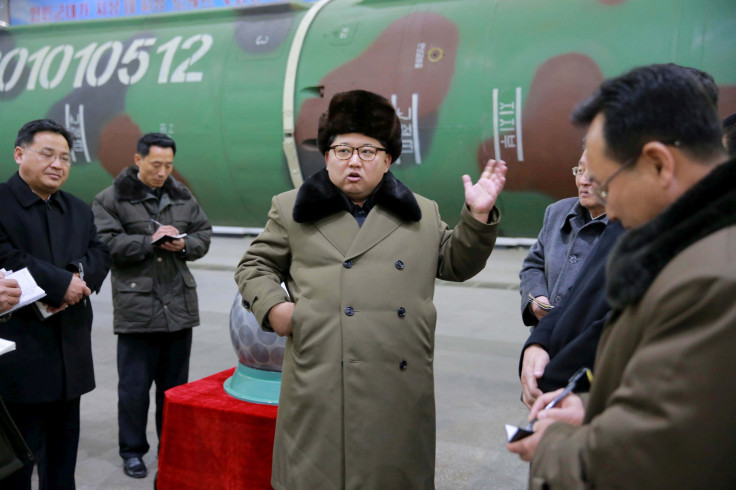 © Copyright IBTimes 2023. All rights reserved.