North Korea's Internet Down Days After US Promises 'Proportional Response' To Sony Hack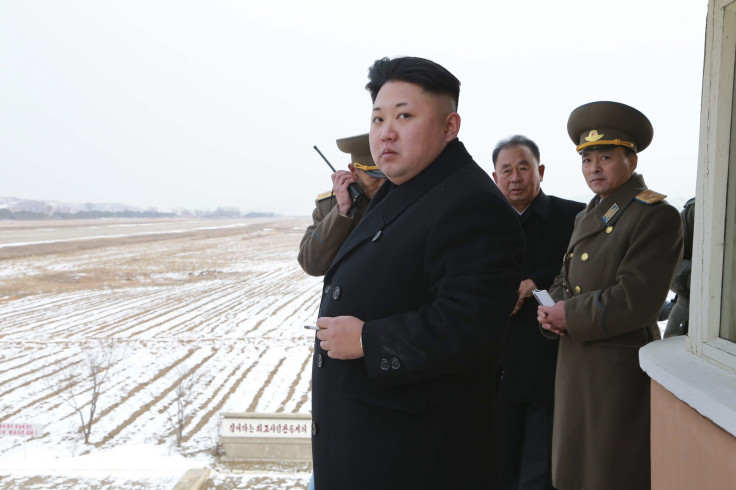 North Korea's connection to the Internet was essentially inactive Monday just days after the U.S. said it would consider a "proportional response" to a hack of Sony Pictures Entertainment related to the comedy flick "The Interview." The U.S. would not confirm if it was behind nearly hourly outages that occurred Sunday and Monday in North Korea. U.S. Cyber Command, which handles the U.S. military's unified defensive and offensive capabilities online, could not immediately be reached for comment.
UPDATE 3:25 p.m. EST: The U.S. State Department did not confirm nor deny any involvement in the outage, and spokeswoman Marie Harf had this to say:
"As the president said, we are considering a range of options in response. We aren't going to discuss publicly operational details about the possible response options or comment on those kind of reports in any way except to say that as we implement our responses, some will be seen, some may not be seen. So I can't confirm those reports, but in general, that's what the president has spoken to."
The DPRK's Internet connection, which is mostly run through Chinese networks, isn't necessarily reliable, but a full outage is uncommon, according to Vox and the blog North Korea Tech, which broke the story. Martyn Williams, who runs North Korea Tech and who cited Dyn Research for his information, speculated while the timing of the Internet failure was hard to ignore, there was the possibility there had been a routine outage, whether for maintenance or because of an internal problem, and not an outside attack.
The Obama administration asked the Chinese government to help block North Korea's cyberwarfare capabilities during the weekend, given China's jurisdiction over those networks and close relationship with North Korea. China had not publicly responded as of Monday, but its foreign ministry condemned any sort of cyberattack without specifically naming the hack on Sony. The foreign ministry added there was no proof the North Korean government was behind the attack.
The North Korean regime strongly denied U.S. allegations last week it was behind what's been dubbed the "Sony hack." Hackers stole 100 terabytes of data from Sony, including massive troves of emails among company executives, scripts and the entirety of an unreleased James Bond film.
A statement via KCNA said President Obama was "recklessly" accusing the DPRK of the hack. North Korea has threatened to attack the continental U.S. in response, according to Reuters.
North Korean internal government sites ending with the DPRK domain .kp were unavailable as of 1:45 p.m. EST. Sites down included the Korean Central News Agency, which is the DPRK's news outlet, and Naenara.com.kp, which is the official site of the DPRK government.
© Copyright IBTimes 2023. All rights reserved.