North Korea's Kim Jong-un Calls For Reunification Of Koreas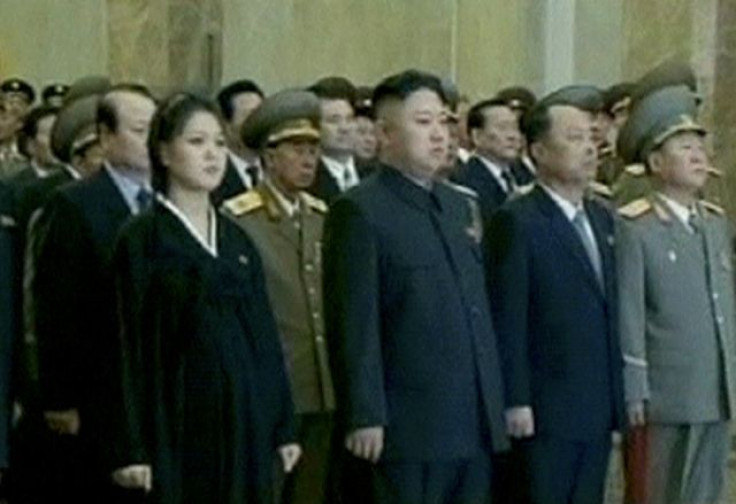 North Korea's leader Kim Jong-un called Tuesday for an end to the confrontation between the two Koreas.
In a surprise New Year address broadcast on the state media, Kim stressed the need to unify the peninsula and warned that continued confrontation would only lead to war.
"An important issue in putting an end to the division of the country and achieving its reunification is to remove confrontation between the North and the South," Kim said in the address that appeared to be pre-recorded, Reuters reported.
Experts on Korean politics opined that Kim's message might not point to a policy change. In the past, the North has made friendly gestures toward the South and promised to adhere to U.N. resolutions whenever it was in need of foreign aid.
"(Kim's statement) apparently contains a message that he has an intention to dispel the current face-off, which could eventually be linked with the North's call for aid," said Kim Tae-woo, a North Korea expert at the South's Korea Institute for National Unification, according to Reuters.
"But such a move does not necessarily mean any substantive change in the North Korean regime's policy towards the South," he said.
North Korea defied U.N. resolutions and an agreement with the U.S. which bans the use ballistic missile technology by launching a rocket last month.
After the 1950-53 conflict, North Korea and South Korea are still technically at war and have had volatile and occasionally violent relations in the past decade. The tensions mounted in 2010 when North Korea shelled a South Korean island, killing four.
Kim, who assumed power in 2011 after the death of his father, Kim Jong-il, spoke of the need to improve the economy and strengthen the army. He said strengthening the military remained a national priority.
"The military might of a country represents its national strength. Only when it builds up its military might in every way can it develop into a thriving country," he said, according to the BBC.
Kim said 2013 would be a year of creations and changes towards a radical turnabout to transform the impoverished country into an economic giant.
His address was supplemented by New Year messages in a joint editorial in the three leading state-controlled newspapers.
The last televised address by supreme leader in North Korea was in 1994 when Kim's grandfather, Kim Il-sung, spoke on radio and TV. Kim's father rarely spoke in public and, instead, preferred to reveal policy agendas through the editorials in the state-owned media.
© Copyright IBTimes 2023. All rights reserved.
FOLLOW MORE IBT NEWS ON THE BELOW CHANNELS