North Korea's Kim Jong Un Ordered His Aunt Kim Kyong Hui To Be Poisoned: Report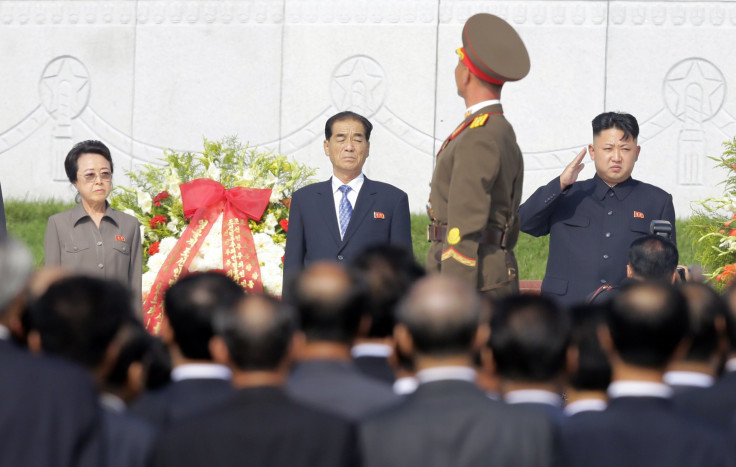 A North Korean defector told CNN that the country's leader Kim Jong Un had ordered that his aunt Kim Kyong Hui be poisoned. The defector, who had been one of the most senior North Korean officials, said that Kim ordered her execution because she had complained about the 2013 killing of her husband, Jang Song Thaek.
"On May 5th or 6th of last year. ... Kim Jong Un ordered his aunt, Kim Kyong Hui, to be killed. Only his bodyguard unit, Unit 974, knew this -- now senior officials also know she was poisoned," the defector reportedly said. Kim Kyong Hui is the daughter of North Korea's founding father, Kim Il Sung, and sister of the late Kim Jong Il.
Numerous conspiracy theories -- a fatal stroke, heart attack, suicide, Kim Kyong Hui being in a vegetative state after undergoing a brain tumor surgery -- have surfaced, but none of those reports have been confirmed. She was last seen in public in September 2013. In February of this year, South Korean intelligence officials reportedly said Kim Kyong Hui was alive.
Jang and his wife guided Kim Jong Un during the early years of his rule, but they did not agree much over financial matters, the defector reportedly said.
"After a year and a half, Kim Jong Un wanted to build the Masikryong Ski Resort and Munsu Water Park, basing it on his experience in Switzerland. Jang Song Thaek initially agreed... but suggested building the economy first. That is where the friction began," the defector told CNN, adding that Jang was then arrested and tried in less than a week on charges including treason and corruption.
He also refuted reports that Jang was publicly executed and claimed that he was actually killed in an "underground secret room."
"Nobody said they witnessed the execution of Jang," he reportedly said. The defector added that over 30 aides of Jang and supporters of his wife were executed publicly, including by a firing squad, which allegedly used four-barrel machine guns to kill them.
South Korea's national intelligence had also claimed earlier that Kim Jong Un had put to death at least 15 senior officials considered to be enemies of the so-called Supreme Leader. However, North Korean official Park Yong Chol reportedly denied the reports at the time and called it "malicious slander!"
"Especially because they tried to link the alleged statement to the august name of our Supreme Leader Marshall Kim Jong Un," Park, the deputy director of the DPRK Institute for Research into National Reunification, reportedly said.
However, he said it was not unusual for leaders to eliminate people who tried to topple the government. "It is very normal for any country to go after hostile elements and punish them and execute them," Park said, according to CNN.
© Copyright IBTimes 2023. All rights reserved.