Norway, Sweden, Switzerland: Economically Better Off Than Their Euro Zone Neighbors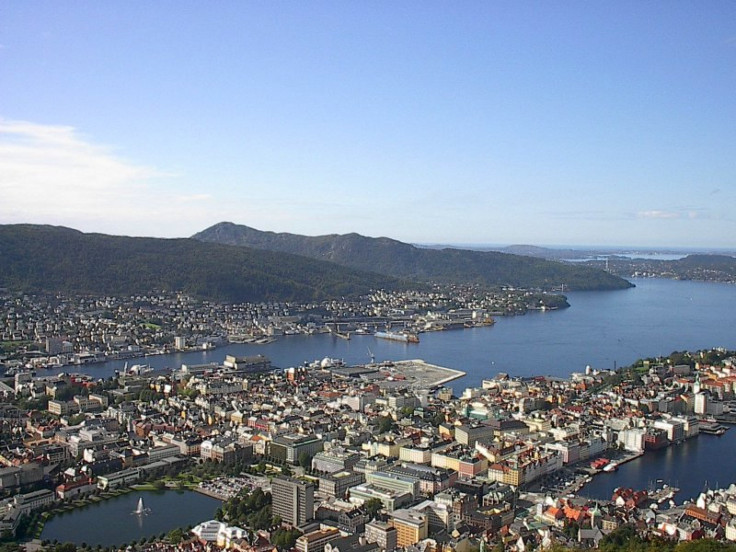 Norway, Sweden and Switzerland are currently the three winners of the European economy, according to a research note by Swiss bank UBS AG (VTX:UBSN) distributed on Friday.

That means, more precisely, that the three non-euro countries have managed to grow faster than the best-performing euro zone economy -- Germany -- in 2012 and 2013. The U.K. is another strong performer.

But their success can't be credited to keeping their own currencies rather than joining the euro, wrote UBS analysts. Instead, strong private consumption has driven gains in the three countries.

Norway -- which isn't even in the European Union, let alone the euro zone -- is the brightest success story. It tops the list in economic growth among European countries and has the lowest unemployment rate by International Labour Organization standards -- 3.6 percent.

Norway posted positive GDP growth for every year of the euro zone fiscal crisis, with the exception of 2009. It hasn't relied solely on its key oil and gas industry, either, since non-oil GDP has grown by 2 percent to 3 percent annually for the past two years, and should grow apace in 2013.

Norwegian GDP growth well above 3 percent by late 2015, as expected by UBS economists, would beat the euro zone's anemic 1.7 percent forecast growth, according to Eurostat figures.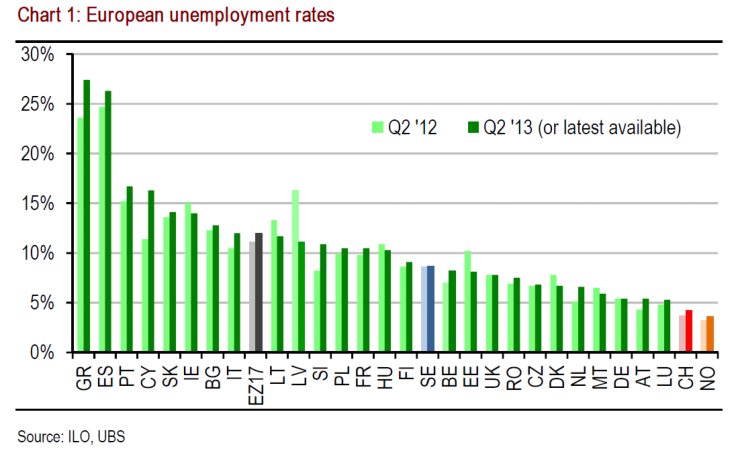 Sweden and Switzerland have fared well too, growing their economies at faster rates than euro zone countries. Both grew GDP by 1 percent in 2012, just as the euro zone shrunk by 0.7 percent.

"We believe the main factor differentiating these three economies has been the very strong performance of private consumption," wrote the analysts. That has outweighed high labor costs in the relatively wealthy countries, which also rely significantly on exports.

Two other positive factors cited by UBS economists are stable public finances -- unlike much of Europe, wracked by heavy public debt -- and heavy immigration.

Elevated immigration has accelerated private consumption in these countries, wrote UBS analysts. In an earlier report, other UBS analysts highlighted the positive economic effects of immigration.

UBS holds that these three economies will stay stronger than the euro zone for some time to come, thanks to domestic consumption, though they warned excessive household borrowing poses a risk.
© Copyright IBTimes 2023. All rights reserved.