UK Industrial Production Tops Expectations, Euro Zone, EU Retail Sales Disappoint In September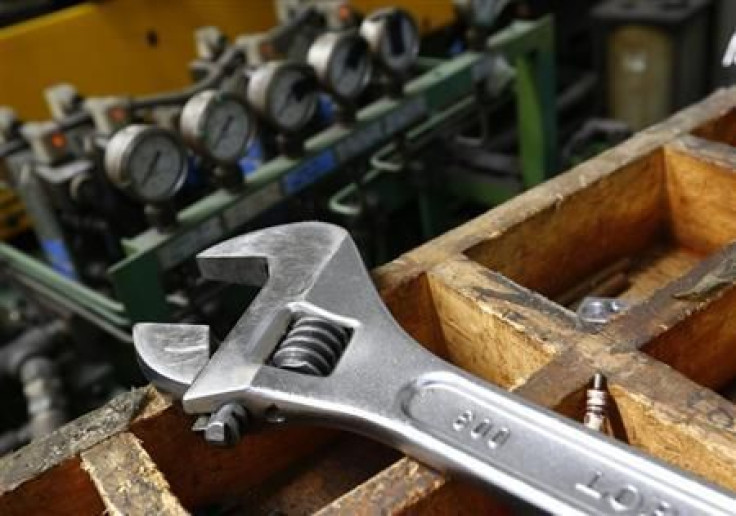 UK's industrial production grew at a better-than-expected rate in September, after falling more than one percent in the previous month, signaling a quick return to growth, while retail sales for the euro zone declined in September, retracting from a rise in August, official data released on Wednesday showed.
Data released by UK's Office for National Statistics, or ONS, showed that the country's industrial production, or IP, which measures the change in the total inflation-adjusted value of output produced by manufacturers, mines, and utilities, rose 0.9 percent month-on-month in September, from a drop of 1.1 percent in August, and against analysts' expectations of a 0.5 percent rise. Annually, IP grew 2.2 percent in September -- marking its strongest growth since January 2011 -- after falling 1.5 percent in the same period a year ago.
Robust growth in the sector was driven by a 1.2 percent monthly expansion in manufacturing output and a 1.5 percent increase in the output of the mining and quarrying sector. IP for the September-ended quarter rose by 0.6 percent from the previous quarter, aided by a 3.5 percent rise in output in the water supply, sewerage and waste management sectors, ONS reported.
In the euro zone, retail sales fell 0.6 percent in September, from a downwardly revised gain of 0.5 percent, in the previous month. Compared with the same period last year, retail sales rose 0.3 percent in September, rebounding from declines in three straight months, data released by Eurostat on Wednesday showed. Economists had expected retail sales to drop by 0.4 percent on a month-on-month basis, and to increase by 0.7 percent annually, in September.
The retail sales index in the 28-nation European Union dropped by 0.3 percent in September, compared to the previous month, but rose by 0.8 percent on an annual basis.
Among the member states for which data are available, total retail sales fell in 13 nations, rose in seven nations and remained stable in France and Latvia. The largest month-on-month decreases were registered in Portugal (6.2 percent), Slovenia (4 percent) and Spain (2.5 percent), and the highest increases were recorded in Luxembourg (3.1 percent) and Poland (1.6 percent), ONS said.
© Copyright IBTimes 2023. All rights reserved.