Norwegian Newspaper Discovers Cellphone Surveillance Equipment Around Country's Parliament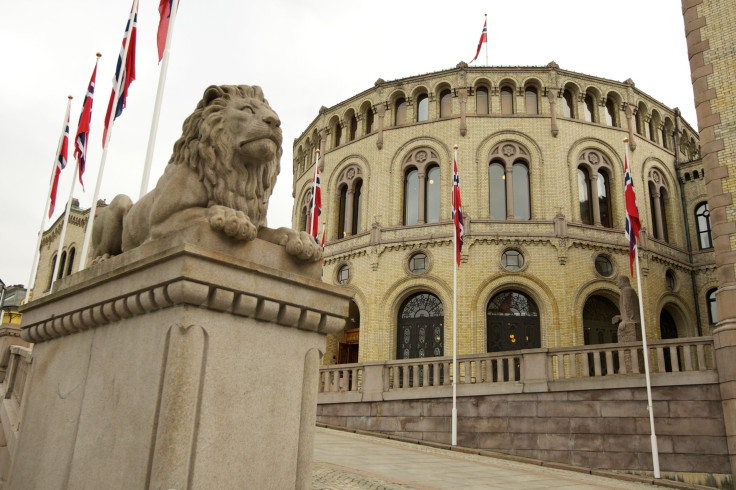 A daily newspaper in Norway has discovered mobile phone surveillance equipment hidden around the country's parliament building. But no one knows who put it there.
Aftenposten's report claimed the newspaper found IMSI-catchers -- also known as 'stingrays' -- placed inside fake mobile phone stations near government and parliamentary buildings in Oslo.
Some of the spy devices were also located near Prime Minister Erna Solberg's residence.
IMSI-catchers are capable of recording which mobile devices are used in the nearby area enabling users to be identified, as well as recording phone calls and data traffic.
In most countries -- including Norway -- use of these surveillance devices is restricted to government and law enforcement agencies.
Aftenposten attributed the discovery of the devices to the Norwegian National Security Authority (NSM) -- the agency responsible for national and telecommunications security.
Hans Christian Pretorius, department head in NSM, told Aftenposten that the agency has started its investigation, however, "All the data are not ready yet, but we have also found signals from IMSI-catchers in Oslo."
Arne Christian Haugstøyl, the head of Norway's PST told The Local that those responsible "could be private actors or state actors.
"I can't, on the basis of these discoveries, say that it is a foreign intelligence agency, but I can say that we know that foreign intelligence agencies have this kind of capacity," he said. "And in our preventive work we advise those looking after Norwegian interests not to talk about sensitive issues on mobile phones."
Norwegian law only permits the NSM, the police, and the Police Security Service (Norway's equivalent of MI5) to use IMSI-catchers.
In November, the Times of London reported that the the city's Metropolitan Police had acquired IMSI-catchers which had "stored details of 'many thousands' of innocent people's phone activity", because they do not automatically delete captured data.
In a blog post after this revelation, a representative of the organization ITsecurity said: "IMSI catchers are small, portable and inexpensive. I suspect they were drafted in soon after the London riots specifically to be able to monitor organized riots and used indiscriminately ever since… I would not be surprised if the Met has a network of these devices covering the greater part of London just as there is a network of CCTV cameras doing similar."
Their use also appears to be spreading among state and local U.S. police forces.
The use of IMSI-catchers has been criticized by civil rights and privacy groups, including the ACLU in the US and Privacy International, as they record details of all mobile communications in an area, rather than just a single suspect, and law enforcement agencies refuse to confirm whether they are in use.
Due to concerns over mobile phone surveillance projects to detect and bypass IMSI-Catchers. One The – Osmocom – proved only effective on older GSM phones, and development was hampered due to the closed nature of mobile phone network technology.
More recently, the app Android IMSI-Catcher Detector (AIMSICD) was developed to locate and warn users of the presence of IMSI-Catchers.
This article is copyrighted by IBTimes.co.uk, the
business news
leader
FOLLOW MORE IBT NEWS ON THE BELOW CHANNELS