'Not A True Fighter,' Boxing Analyst Claims About Possible Conor McGregor-Jake Paul Bout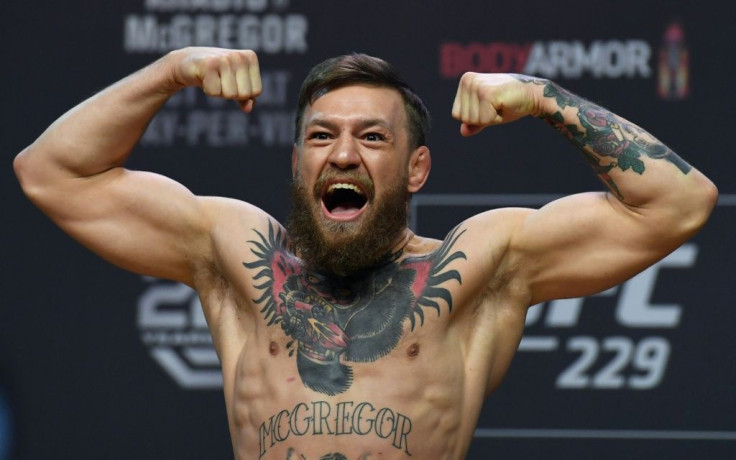 KEY POINTS
Paulie Malignaggi is confident that Jake Paul would easily defeat Conor McGregor
Paul and McGregor have gone back-and-forth in recent weeks
McGregor's UFC future is currently unknown after failing to enter USADA's testing pool
Social media star-turned-pro boxer Jake Paul has been doing his best to build a name for himself in the world of combat sports.
While he has been raring to fight Conor McGregor, a former boxer believes Paul can easily put him to sleep.
Paulie Malignaggi, a former boxer who now serves as a boxing analyst and commentator, recently spoke with Lord Ping and basically discredited McGregor's skills should he ever decide to share the cage, or ring for that matter, with the American social media personality.
"You can make him (Conor McGregor) uncomfortable by beating on him—or if he's beating on you—if you just hang in the fight, he begins to get nervous and paranoid—he's not a true fighter. He looks for the first window to jump out of. He's got athletic ability but his anxiety levels get high. That's why he gets so tired in fights," Malignaggi was quoted to have said.
"This guy posts pictures of him running up mountains, swimming 25 miles, bicycling through the desert - just to make himself look like he's Rocky during training. And then he gets in the cage and he's tired after 30 seconds. He's got no balls. There's no way you can get that tired unless your anxiety levels are through the roof. He gets scared there."
Currently, Paul is set to strut his stuff once again inside the ring as he faces former UFC fighter Nate Diaz on August 5 inside the boxing ring, which will mark the latter's first-ever pro boxing bout.
McGregor had taken to calling Paul a "donkey" during his interview with famed combat sports personality Ariel Helwani on Matchroom Boxing's YouTube channel.
Paul, 26, responded to the former two-division UFC champ on the Impaulsive podcast hosted by his older brother Logan Paul, claiming that he was the better boxer and do what McGregor was not able to do which was to knock Diaz out.
For him to go after McGregor makes a lot of sense for the "Problem Child" as he likely wants to get the biggest payday in the least amount of time by taking on one of the most recognizable faces in the fight game.
As for the UFC star, McGregor recently appeared opposite No. 5-ranked UFC lightweight Michael Chandler on the 31st season of "The Ultimate Fighter" and though it is tradition for the coaches to fight one another, McGregor has been deemed ineligible.
Sources report that McGregor will be unable to fight this year after failing to register with the US Anti-Doping Agency (USADA) last week since UFC fighters need to be in the non-profit organization's testing pool for six months prior to competing–making his bout with Chandler likely to happen in early 2024 instead.
Paul and McGregor could potentially fight sometime down the line, but with the latter's disinterest in sharing the ring with the former, it may all just be a pipedream for fans wanting to see the pair fight.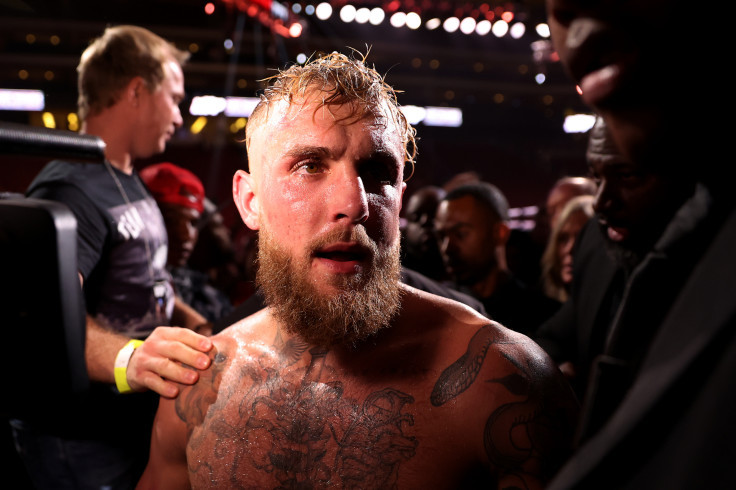 © Copyright IBTimes 2023. All rights reserved.