Novak Djokovic Defeats Rafael Nadal in Four-Set Win at 2011 U.S. Open (TENNIS)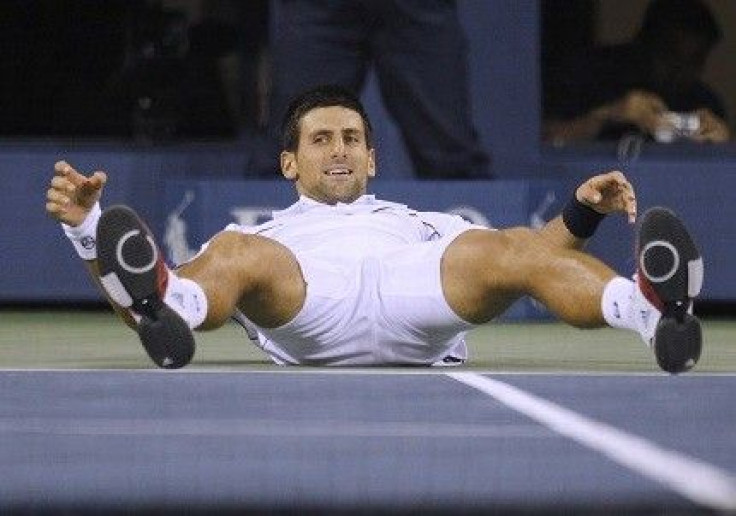 NEW YORK -- In a dream final, number-one ranked Novak Djokovic defeated defending champion and number two-ranked Rafael Nadal, for his first U.S. Open title, 6-2, 6-4, 6-7 (3-6), 6-1.
After making the finals of the U.S. Open in 2007 and 2010, Djokovic was able to avenge last year's four-set loss to Nadal to add his fourth grand slam title.
The second set started like the first set. Nadal held serve and then broke Djokovic's serve to jump out to a 2-0 lead as the world's top two players battled with some very long rallies.
The world's two best tennis players then had a 17-minute game which included eight deuces and some very intense play. Djokovic would eventually break Nadal's serve twice more to take the set.
Nadal came back in the fourth set to win in a tie-breaker, but Djokovic was too much for the Spaniard to handle in the fourth set.
Nadal experienced some early troubles landing his first serve, but still finished the match with a first-serve percentage of 68 percent compared to Djokovic's 66 percent.
Djokovic had seven aces compared to Nadal's two. The 24-year-old Serbian also hit 55 winners, compared to Nadal's 32.
© Copyright IBTimes 2023. All rights reserved.