US-India Ties To Weather Revelations NSA Spied On Current Ruling Party BJP In 2010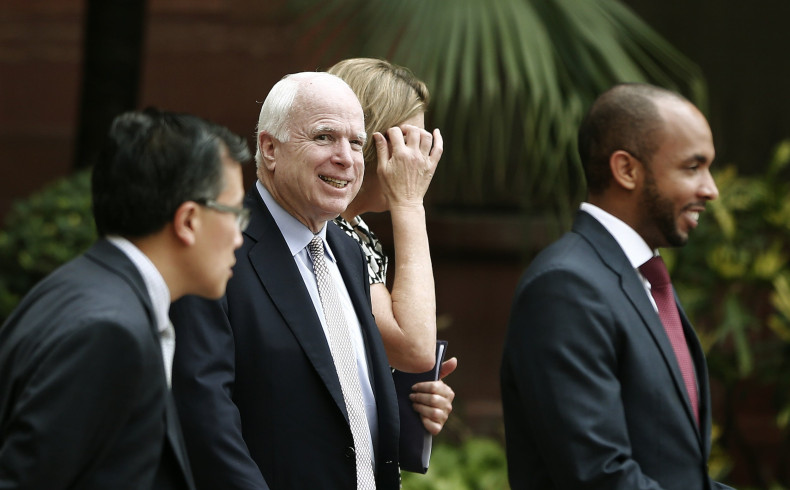 The U.S. and India are eager to continue growing bilateral ties despite recent reports that the U.S. National Security Agency spied on India's Bharatiya Janata Party, or BJP, in 2010.
India reacted strongly after The Washington Post reported Monday that the NSA had spied on the BJP, which is now India's ruling party. The government, led by Prime Minister Narendra Modi, had summoned U.S. Ambassador Kathleen Stephens and demanded an assurance that the incident would not be repeated. The report also led to a cancellation of a press conference Wednesday by Sen. John McCain, who is meeting senior Indian leaders in the run-up to talks between Modi and President Barack Obama in Washington in September.
"We have a deep and broad partnership with India. We will discuss any concerns that are – we need to discuss through our private diplomatic channels. And obviously, that is already ongoing," Jen Psaki, a State Department spokesperson said in a briefing Wednesday, adding: "We look forward to continuing discussion on a full range of bilateral and regional issues."
She added that the Obama administration has taken steps to address the NSA spying issue. Last month, the House of Representatives also curbed funding to organizations like the CIA and NSA to put an end to the warrantless collection of data, including personal conversations, of U.S. citizens.
According to The Post report, the NSA was also allowed to spy on Lebanon's Amal, the Bolivarian Continental Coordinator of Venezuela, Egypt's Muslim Brotherhood, Egyptian National Salvation Front and the Pakistan People's Party.
"He's (Obama) instructed his national security team as well as the intelligence community to work with foreign counterparts to deepen our coordination and cooperation in ways that rebuild trust moving forward," Psaki said, in the briefing.
Syed Akbaruddin, the spokesperson for India's external affairs ministry, said according to Mint, a local newspaper, "We have, as governments, already communicated to the government of the United States... We have also asked the US government if such intrusions have indeed been authorized and have taken place. Our view is, should this have happened, these are highly objectionable."
McCain, who is expected to meet with Modi Thursday, reportedly told the U.S. Senate before his trip to India: "Our concern is simply that India does realize its full potential—for the United States has a stake in India's success. Indeed, a strong, confident, and future-oriented India is indispensable for a vibrant US-India strategic partnership."