Number Of Myanmar's Ultra-Rich Could Grow 687% In One Decade From 40 To 307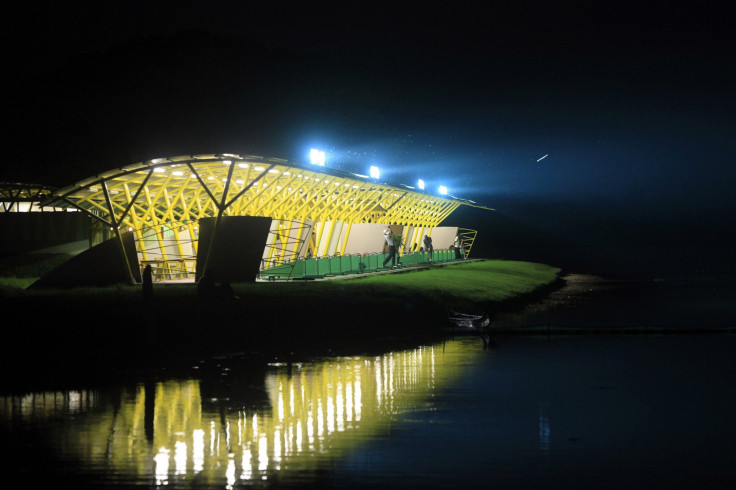 Just like Myanmar's economy that is projected to multiply from the current $45 billion up to more than $300 billion by 2030, the number of super-rich in the poor Southeast Asian nation is set to increase at least six-fold in the coming decade, as the country embraces political and economic reforms.
There are only 40 individuals in Myanmar with more than $30 million in assets currently, according to the World Ultra Wealth Report, published by Wealth-X, a wealth intelligence firm, but that number could grow by 687 percent by 2022, to 307. That rate of growth would outpace any other nations in the world, making Myanmar a true economic frontier.
The expansion of the ranks of the country's ultra-wealthy will be fueled by its hotel industry, commodities, especially lumber, as well as finance and banking sectors, which are all growing rapidly, said Mykolas Rambus, the CEO of Wealth-X, according to the Irrawaddy, a Myanmar news outlet.
"When a market opens up to this degree as we are seeing in Myanmar, when there is a change in leadership, where there is a large population and it is located in Asia, there is immense new opportunity," Rambus said.
From 1962 to 2011, Myanmar was ruled by a military junta that kept the country isolated and impoverished. Its cultural and economic development suffered as a result. A reform government took over in 2011.
But nearly five decades of totalitarian rule have left marks on Myanmar, which still suffers from significant inequality. Over 26 percent of its population lives in poverty, while 75 percent lack access to electricity and the average per capita national income is $800 to $1,000 a year, according to statistics from the World Bank. The country's quality of life ranks at 149 out of the 186 nations in the United Nations' 2013 Human Development Report, which measures factors such as inequality, education, healthcare, income and social opportunities, according to the Irrawaddy.
Myanmar has nonetheless made leaps since 2011, and is now welcoming foreign investors in various industries to build from the ground up its stunted infrastructure, including the high-profile award of the telecom tenders in June. It is also rich in oil and natural gas reserves, precious gems, timber, water and farmland. The Asia Development Bank estimated Myanmar's per capita income could triple by 2030.
Of course, increases in per capita income do not necessarily mean increases in the living standards of the average citizen of Myanmar.
"There is a question: Will this wealth stay in the hands of a few, or will Burma provide opportunities for the wealth to trickle down?" Rambus said.
Other countries, like Indonesia and Russia, have seen rapid economic growth as they democratized with wealth remaining to an extreme minority of the populations, according to the Irrawaddy. In Myanmar, most private assets are held in the form of private residences and ownership of private companies.
© Copyright IBTimes 2023. All rights reserved.