'Nut Rage' Flight Attendant Sues Korean Air, Executive Cho Hyun-Ah; Files Lawsuit In New York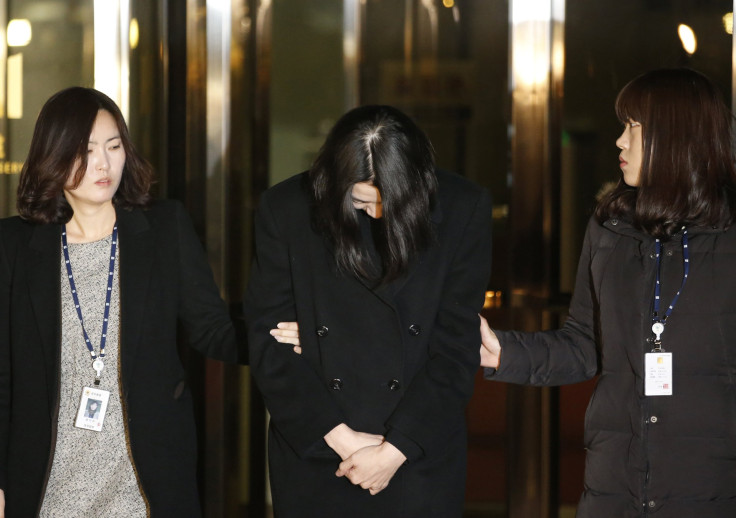 The flight attendant, who was yelled at by Cho Hyun-ah, the daughter of Korean Air Lines chairman, filed a case against Cho and the company in New York on Monday. Kim Do Hee, the flight attendant, is seeking compensation through a trial for being attacked physically and verbally by Cho, who was then the airline's senior vice president in charge of cabin service.
This marks the first civil lawsuit to be filed in the case, which has so far led to a one-year imprisonment for Cho for violating aviation security laws, using violence against a flight attendant and other charges. Cho has appealed the ruling in the incident that took place on Dec. 5 soon after the aircraft took off from New York's John F. Kennedy airport. Kim's summons, filed with the Supreme Court of the State of New York County of Queens, stated that the senior executive screamed obscenities, hit her and threatened her.
The incident occurred after Cho fought and forced the aircraft to turn back to the airport because Kim served macadamia nuts to her in a bag and not in a porcelain bowl. Cho had also reportedly demanded that chief steward Park Chang-jin be removed from the flight.
Andrew J. Weinstein, Kim's lawyer said, according to New York Daily News, that the evidence will show that Cho's actions were "not only humiliating, degrading and damaging to Ms. Kim but were also emblematic of Ms. Cho's unbridled arrogance and disturbing sense of entitlement."
Weinstein also said, according to NBC News, that Kim was pressured to lie to the regulators to cover up the incident.
According to the summons, Kim was pressurized to appear in public with Cho "as part of an orchestrated effort to try and rehabilitate Cho's public image," The Associated Press reported.
A statement released Wednesday by two American law firms, the Weinstein Law Firm and Kobre & Kim, said that Korean Air and Cho did not involve themselves in "any substantive" settlement discussions with Kim's lawyers. Kim had testified in the court last month, during Cho's trial, that the executive possessed "unimaginably big" powers at the airline due to which she could not refuse Cho's orders.
Kim's lawyers were confident that Cho will be found responsible "for the extensive damage that she has caused to Ms. Kim's career, reputation, and emotional well-being," Reuters reported, citing the statement.
© Copyright IBTimes 2023. All rights reserved.