NY Fed Chief Doubts US Economic Recovery Sustainable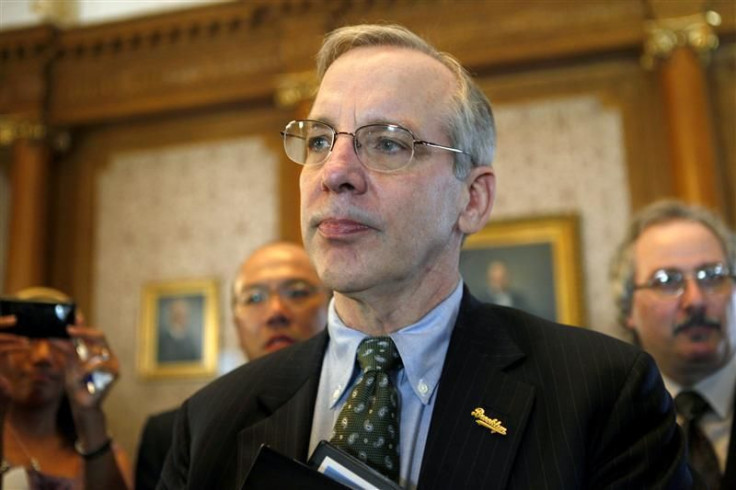 Despite clear signs of U.S. economic improvement, the president of the Federal Reserve Bank of New York doubts the recovery's durability, is unmoved by recent bullish data and sees significant risks ahead.
It is far too soon to conclude that we are out of the woods in terms of generating a strong, sustainable recovery, William Dudley said in a speech in Syracuse, N.Y.
Dudley pointed out that in 2010 and again last year, economic growth was strong in the first half but slowed down in the second.
In the fourth quarter of 2011, most expansion came from inventory accumulation while sales growth was weak. Historically, such quarters are followed by ones with slower or even negative inventory growth.
Dudley said strong first-quarter data might have been the result of unseasonably warm weather in much of the United States that pulled forward some economic activity and hiring.
The weak jobs report for March, showing a gain of only 120,000 positions compared with February's 227,000, could be evidence of this phenomenon.
The New York Fed chief said the unemployment rate, though down to 8.2 percent, remains unacceptably high, and he cited weakness in the percentage of Americans employed and their total number of hours worked.
Looking ahead, Dudley sees significant risk from further gasoline-price increases, which could sap consumers' buying power. He also thinks ongoing weakness in the housing market; fiscal drag on federal, state and local governments; and slow global growth could threaten the U.S. recovery in 2012.
As for inflation, Dudley said expectations remain in check. The voting member of the interest-rate-setting Federal Open Market Committee said Thursday that he continues to support holding the Fed's main interest rate near zero through late 2014.
I haven't seen any set of information that would suggest to me we should change that view, he said in response to an audience member's question about the March 13 FOMC statement.
Later Thursday, in a question-and-answer session with Syracuse University students, Dudley said the Fed might reconsider additional stimulus measures if the economy worsened.
© Copyright IBTimes 2023. All rights reserved.