NYC Mayoral Candidate John Liu's Future Up In The Air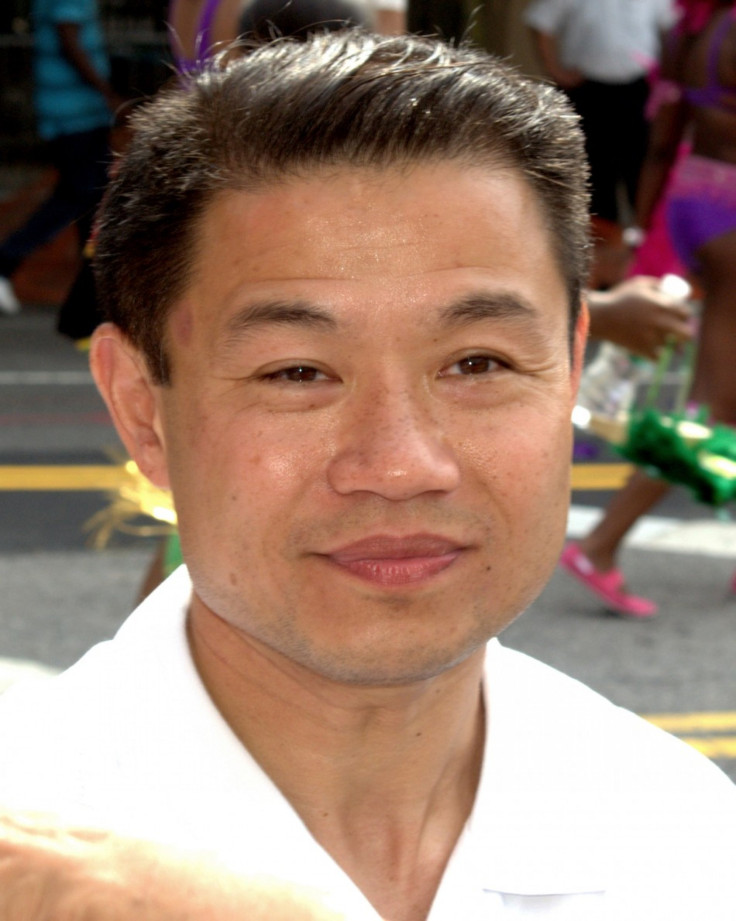 New York City Comptroller John Liu's troubles keep growing as new allegations of improper fundraising practices continue to surface in connection with his budding 2013 mayoral campaign, but Queens political types who've known him for years offer varying appraisals of his political future.
For one Flushing Democratic strategist who has known Lui for years, the future for Liu, a Democrat who served as Flushing's City Councilman from 2001 to 2009, can be boiled down to one sentence.
He's either going to be the next mayor or he's going to go to jail, the Democratic strategist told the IBTimes Tuesday.
Liu, who grew up in Flushing, Queens, but was born in Taiwan, continues to decline to identify the bundlers who collect contributions from a number of people for a candidate, despite the fact that campaign finance law requires that he do so.
The calls to make such a disclosure come on the heels of a federal indictment handed down earlier this month against New Jersey businessman Oliver Pan that charges Pan with campaign fraud after he allegedly funneled an undercover FBI informant's illegal $16,000 donation to Liu's campaign.
Liu himself is under investigation by the U.S. Attorney's Office, which is looking into whether he committed any campaign finance violations. And today the New York Post reported that businessman Sam Chang allegedly bundled for Liu, raising new questions about his campaign practices.
But unproven allegations and charges against an associate may not alone have the power to doom a campaign, and Liu, 44, is a bullheaded politician and feverish campaigner, and people who know him say his campaign should not be written off yet.
The topic of Liu's future is popular fodder for politicos in Flushing, who have already begun to assess the cut-throat horse race that will be the 2013 mayoral race. The IBTimes interviewed several Queens political types who have known Liu for years, but all of them declined to allow their names to be used in this article because they are afraid to be quoted discussing the explosive allegations.
What exactly becomes the next step in the meteoric rise of the first Asian-American elected to citywide office in New York's history will depend in part on Liu, and in part on the seriousness of the dirt authorities and reporters can dig up and the charges -- if any -- they can get to stick.
A Queens Republican strategist told the IBTimes Tuesday that Liu is a tough candidate with a loyal crew of supporters who will work hard to keep him out of trouble.
The jury is still out. Politics is a funny business where you can die many deaths and still survive, the Republican strategist said. John's a smart political guy, he seems to be unflappable, he's going to events and doing his spiel and everything, so maybe he knows something we don't know.
But the Republican strategist added that the fact that federal authorities are investigating Liu suggests that he may be sunk.
I think he made some very strong enemies, and it could be someone with the initials M.B. They've been at odds for a while and the feds don't undertake an investigation unless they have you dead to right, unless they have a preponderance of evidence, the Republican strategist said. You have the federal U.S. Attorney looking at it. This is not a dog-and-pony investigation, they've got this guy on some serious stuff. You're going to see a lot of stuff come out.
Another Flushing Democratic politico, who has known Liu for years and is familiar with his situation, believes that the scandals will bring the comptroller down.
I think John is going to be in trouble because I think [the reporters and investigators] know what they're doing. The reporters that are on him are doing a very good job. They've got stuff that hasn't even come out yet. I don't think John Liu can get away from this stuff, the Democratic political-type said. These people thought they were so invincible, they're not so invincible anymore.
The drama of Liu's political future will play out on the pages of the city's newspapers and in its courts over the next however-many months, but the candidate is showing no sign of slowing his maniacal pace. He continues to appear at public events and recently told the New York Post that his campaign fund-raising has been proper at all times.
The Flushing Democratic strategist believes that Liu will run as long as he does not end up behind bars before Election Day.
He's going to run. Definitely. He has so much money already and it's not even close to election time. With that kind of money, why wouldn't you run? the strategist said. He's too far away from it all, he has middlemen now, so he keeps his hands clean. I think John Liu personally has middlemen that'll fall for him. He has a lot of loyal support.
A Liu representative did not return a request for comment Tuesday afternoon.
© Copyright IBTimes 2023. All rights reserved.