NYC Politicians Now Under Investigation: A Rogues Gallery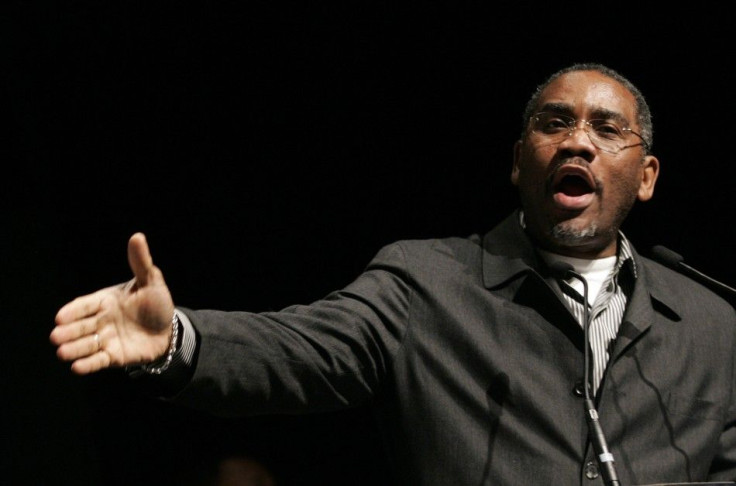 New York City's legislative branch is crawling with politicians who are under state and city investigations, accused of various corruption and fraud crimes or allegedly engaged in unethical behavior.
Many of these politicians are still serving the people of New York and collecting taxpayer-funded salaries. This gallery lays out some of the lawmakers who are facing charges and inquiries.
The IBTimes invites you, the readers, to peruse this lineup and leave comments indicating who you think the worst offender is in New York City politics. Who's the worst bottom-feeder in a deep trench full of them?
Former City Councilman Larry Seabrook, a Bronx Democrat, is currently on trial in federal court in Manhattan for a range of charges. He allegedly doctored a receipt for a bagel and soda then requested a Bronx political club reimburse him $177 for the purchase, according to a federal indictment. He is also accused of greasing the wheels to secure big contracts for friends and for directing tax dollars to nonprofits which then disbursed them to friends and family members.
Brooklyn State Assemblyman Vito Lopez, a Democrat and chairman of the Kings County Democratic Party, has been targeted by at least two federal investigations and one city corruption inquiry. He is accused of committing a range of crimes in connection with the Ridgewood Bushwick Senior Citizens Center he founded, including giving massive raises to friends who work there.
Brooklyn State Sen. Carl Kruger, a Democrat is accused of running a pay-to-play scheme in which he allegedly solicited funds in order to support a hospital merger. A number of people have been charged in connection with the hospital scheme, but he is by far the highest-ranking official allegedly connected with it.
U.S. Congressman Gregory Meeks, Democrat of Queens, is under investigation by the U.S. House of Representatives Ethics Committee for allegedly failing to disclose within a timely manner that he had received a $40,000 personal loan from developer Edul Ahmad in 2007. This is not the first time the committee has looked into his finances, as the group recently decided not to push a probe into a $59,650 home equity loan he received in 2010.
State Senate President Malcolm Smith, a Queens Democrat, is under investigation for alleged dealings with the New Direction Local Development Corp., which he co-founded. The taxpayer-funded group also brought in more than $41,000 which was supposed to go to Hurricane Katrina victims, but the U.S. Attorney's Office alleges that the now-defunct group only contributed $1,392 of the money to that cause.
State Assemblywoman Vivian Cook, a Queens Democrat, founded the Rockaway Boulevard Local Development Corp., which received $2.5 million from the Port Authority to fix up a section of Rockaway Boulevard. The U.S. Attorney's office and Port Authority are looking into allegations that the money was misspent, as $560,500 allegedly went to buying a slice of land and $255,625 went to street-sweeping.
State Assemblywoman Shirley Huntley, a Democrat from Queens, steered $30,000 in taxpayer funds to her The Parent Workshop group, allegedly using the money for her personal gain. State Attorney General Eric Schneiderman is investigating the group and another one run by her daughter.
State Assemblywoman Barbara Clark, a Queens Democrat, is a co-founder of the Community Care Development Project, which got $481,500 in state funding from Clark and a total of nearly $2 million in city and state funding. She allegedly dedicated most of that money to paying salaries for people to perform work similar to services her staffers generally handle.
© Copyright IBTimes 2023. All rights reserved.