Obama 2016 Budget Proposal: Foreign Earnings Tax Would Pay Half Of $478B Public Works Program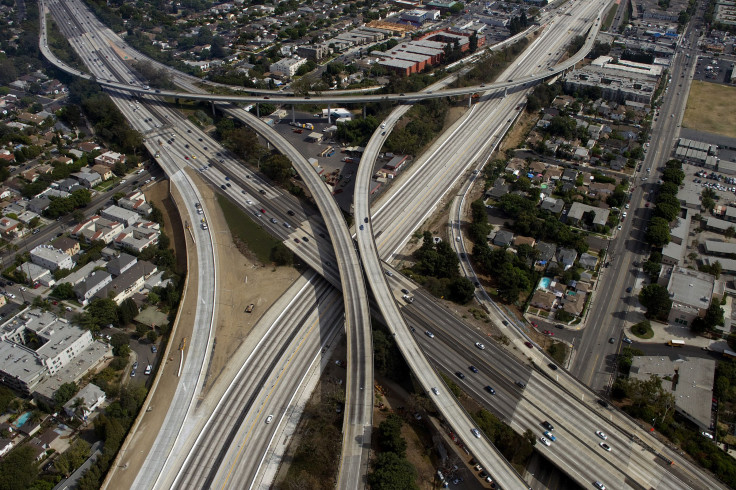 In an effort to get domestic companies booking huge foreign earnings to invest more in the U.S., President Barack Obama will propose a one-time tax on the firms' overseas profits to help fund the repair of the country's crumbling transportation infrastructure, the Associated Press reported Sunday.
The White House apparently believes it can drum up bipartisan support for the proposal, part of the president's $4 trillion budget for the 2016 fiscal year, by using the tax revenue on construction projects in almost every congressional district. The president is scheduled to send the proposal to Congress Monday.
Spread out over six years, the public-works program would dedicate $478 billion to repair and upgrade bridges, highways and transit systems all over the U.S., AP reported. About one-half of that money would come from taxing the estimated $2 trillion in American corporate earnings amassed abroad at 14 percent, a much lower rate than the 35 percent tax imposed on profits in the U.S.
"This transition tax would mean that companies have to pay U.S. tax right now on the $2 trillion they already have overseas, rather than being able to delay paying any U.S. tax indefinitely," a White House official said, according to Reuters. "Unlike a voluntary repatriation holiday, which the president opposes and which would lose revenue, the president's proposed transition tax is a one-time, mandatory tax on previously untaxed foreign earnings, regardless of whether the earnings are repatriated."
The U.S. would require an estimated $76 billion to repair the country's deficient bridges, according to the American Society of Civil Engineers. Experts said one in 10 bridges in the U.S. is in urgent need of repair, with most of the more than 607,000 bridges in the country being 40-plus years old, Reuters reported last year. Meanwhile, 42 percent of American highways are badly congested.
Obama's 2016 budget proposal would encompass $74 billion more in discretionary expenditures than the congressionally mandated spending cuts enacted four years ago would permit, according to the Washington Post. That figure includes increases of about $38 billion in defense spending and about $37 billion in nondefense spending.
The Democratic president's plan already has drawn fire from many Republicans, who have indicated they would oppose many of the tax increases and spending programs included in his budget. "He is the most liberal, fiscally irresponsible president we've had in history," the Post quoted Senate Finance Committee Chairman Orrin Hatch, R-Utah, as saying in an interview. "I don't know why he doesn't see it."
© Copyright IBTimes 2022. All rights reserved.
FOLLOW MORE IBT NEWS ON THE BELOW CHANNELS