Obama Admits To Underestimating Islamic State's Reach; Will The US Be Forced To Send American Troops?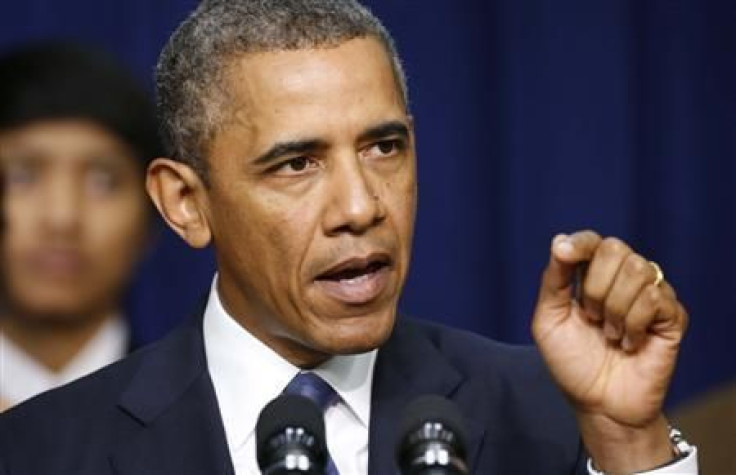 President Barack Obama says the United States underestimated the seemingly rapid rise of the Islamic State group in an interview that will be aired Sunday night on the CBS news program "60 Minutes." In the transcript, Obama says he put too much trust in the Iraqi military, which allowed the region to quickly become "ground zero for jihadists around the world."
During the interview, Obama addressed the dangers of the militant group, which is known for its violent nature and crimes against civilians in Syria and Iraq. The Islamic State, also known as ISIS or ISIL, claimed responsibility for the recent videotaped executions of journalist James Foley in August, and journalist Steven Sotloff and U.K. humanitarian aid worker David Cawthorne Haines this month.
"We just have to push them back, and shrink their space, and go after their command and control, and their capacity, and their weapons, and their fueling, and cut off their financing, and work to eliminate the flow of foreign fighters," Obama said.
"Essentially what happened with ISIL was that you had al Qaeda in Iraq, which was a vicious group, but our Marines were able to quash with the help of Sunni tribes," the president explained. "They went back underground, but over the past couple of years, during the chaos of the Syrian civil war, where essentially you had huge swaths of the country that are completely ungoverned, they were able to reconstitute themselves and take advantage of that chaos."
The violent militant group gained power by utilizing a "very savvy" social media campaign, which even included video game-themed advertisements targeting young recruits.
The Islamic State was able to "attract foreign fighters who believed in their jihadist nonsense and traveled everywhere from Europe to the United States to Australia to other parts of the Muslim world, converging on Syria," Obama added.
The president said establishing peace in the region is possible, but not without first coming to a political solution.
"What we also have to do is we have to come up with political solutions in Iraq and Syria, in particular, but in the Middle East generally that arrive in the combination between Sunni and [Shiite] populations that right now are the biggest cause of conflict, not just in the Middle East, but in the world," he said.
Meanwhile, House Speaker John Boehner told ABC's "This Week" Sunday the U.S. may be forced to send American troops to fight the Islamic State if Obama's strategy fails.
"If the goal is to destroy ISIS, as the president says it is, I don't believe the strategy that he outlined will accomplish that," Boehner said.
Boehner also referred to the group as "barbarians," saying, "At the end of the day, I think it's gonna take more than airstrikes to drive them outta there."
© Copyright IBTimes 2023. All rights reserved.