Obama Alaska Visit: Climate Change Fight Threatens Alaska's Oil-Dependent Economy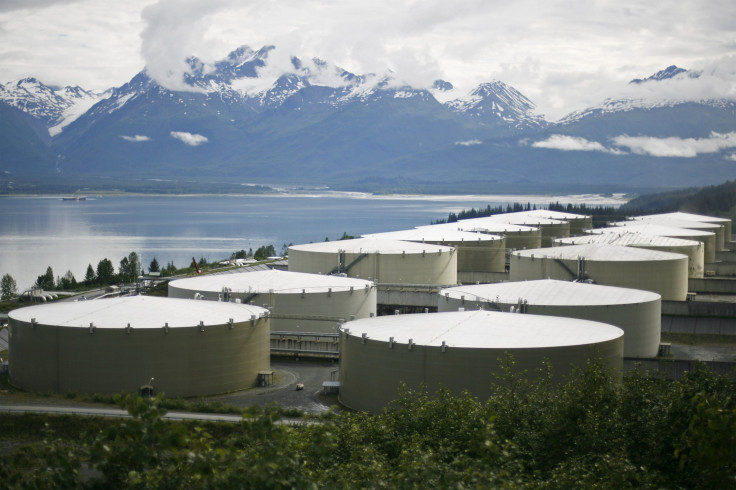 President Barack Obama this week will press for dramatic action to fight climate change during a trip to Alaska -- a state whose economy relies heavily on oil and gas. With few alternative industries, Alaska would see its budget evaporate if the world swiftly shifted away from carbon-intensive fossil fuels in favor of cleaner options for transportation and electricity.
Alaska already is suffering significant budget woes due to the plunge in oil prices, which have dropped from over $100 a barrel last year to around $40 a barrel. The money Alaska collects from oil-and-gas taxes and revenues will now supply only about 75 percent of the state's unrestricted budget revenue, down from nearly 90 percent in previous years, the Alaska Department of Revenue reported this spring.
Given Alaska's deep dependence on oil and gas, some state leaders are urging Obama to broaden his focus beyond climate change during his three-day visit. "Climate change must not be used as an excuse to deprive Alaskans of our best economic prospects," Sen. Lisa Murkowski, a Republican, wrote in an Aug. 21 letter to Obama.
Climate scientists warn the bulk of the world's untapped coal, oil and natural gas reserves must remain in the ground to avoid the most catastrophic effects of climate change, including sea level rise, crippling drought and intensifying storms. Rising global temperatures already are taking a toll on Alaska, where the Exit Glacier is retreating, powerful waves are pummeling coastal villages and rampant wildfires are scorching the land.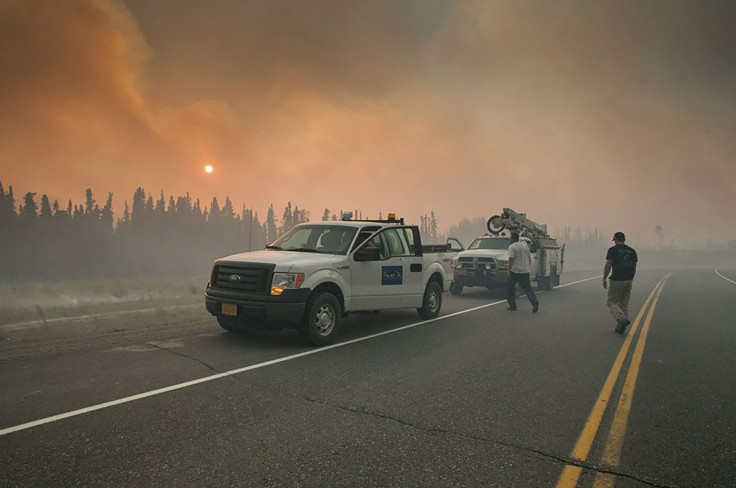 At a State Department climate conference in Anchorage on Monday, Obama will urge the U.S. and other nations to make ambitious commitments to reducing greenhouse gas emissions. Nearly 200 countries are on track to sign a global climate treaty in December at a United Nations conference in Paris. If successful, the accord will accelerate the world's transition toward cleaner-burning energy supplies, including wind and solar power, electric cars, biofuels, hybrid engines and other lower-carbon alternatives.
Alaska reaped nearly $5.7 billion in total petroleum revenues in fiscal year 2014, including from property and production taxes, royalties and rent and interest payments, according to its revenue department. Those revenues accounted for 88 percent of all unrestricted revenues -- the funds without a specific spending purpose -- and roughly one-third of all state revenues, which totaled $17.2 billion that year.
Alaska has no state sales tax or income tax, leaving it particularly reliant on oil-and-gas revenues to pay for critical services such as road repairs and state troopers. The state's second-largest sector is the federal government, which provided Alaska $2.5 billion in revenues in fiscal year 2014, or about 15 percent of the state total. Attempts to diversify the economy, whether by expanding tourism, boosting trade or growing the fishing sector, have so far failed to take root.
Even if the world doesn't suddenly shift away from oil, Alaska's oil-dependent economy already is in trouble. The plunge in oil prices formed a $3 billion hole in the state's fiscal 2016 budget. Lawmakers plugged the gap with rainy day dollars, but the government still cut spending by 8 percent, prompting hundreds of layoffs in public sector jobs, cutbacks in firefighting operations and state trooper units, and reduced ferry service to remote communities.
"This is Alaska's new reality," Gov. Bill Walker told his fellow Alaskans in a June op-ed detailing the budget plan.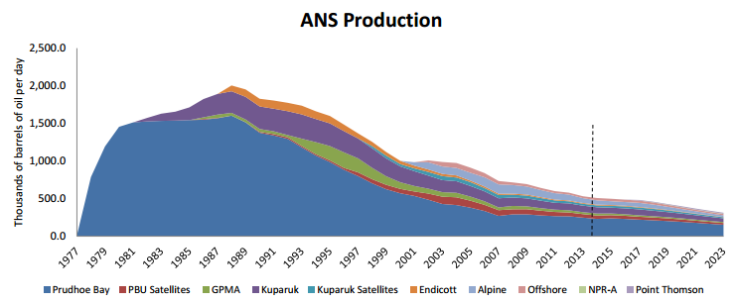 Alaska's revenue department estimates it needs oil prices at above $115 a barrel to keep states revenues at around fiscal 2014 levels. Yet the most optimistic oil industry forecasts put prices around $60 to $80 a barrel this year.
On top of that, Alaska's crude oil and natural gas reserves are dwindling after decades of production. The cheapest, easiest-to-reach reserves are shrinking, leaving behind more difficult, costlier supplies in physically challenging locations. In the North Slope, a major oil region in the state, production is expected to fall from 508,000 barrels per day in fiscal 2014 to 313,000 barrels per day by 2024, according to state forecasts.
Low oil prices and declining petroleum reserves will likely pose a greater challenge to the Alaskan government than global policies to curb fossil fuel use -- which as of now exist mainly as proposals, not actual regulations, said Michael Tubman, director of outreach at the Center for Climate and Energy Solutions in Washington, who previously worked in the Alaska state government for three administrations.
He noted that, despite efforts to fight climate change, petroleum is still expected to play a significant role in fueling the world's airplanes, cars, trucks and ships in coming decades -- even as vehicles become more fuel-efficient and alternative fuel use climbs. By 2030, oil is projected to account for 89 percent of fuel used in transportation, BP Plc analysts found in a 2013 energy report.
"The state budget has always been challenged by the boom-and-bust nature of the oil market," Tubman said. "The danger seems to be more that the state economy, when not diversified, has bigger risks from the commodity cycle" than the threat of climate policies.
FOR FREE to continue reading
✔️ Unlock the full content of International Business Times UK for free
offer available for a limited time only
✔️ Easily manage your Newsletters subscriptions and save your favourite articles
✔️ No payment method required
Already have an account?
Log in
© Copyright IBTimes 2023. All rights reserved.