Obama Clean Power Plan Sets A 'Powerful Example' For Other Countries, Climate Change Experts Say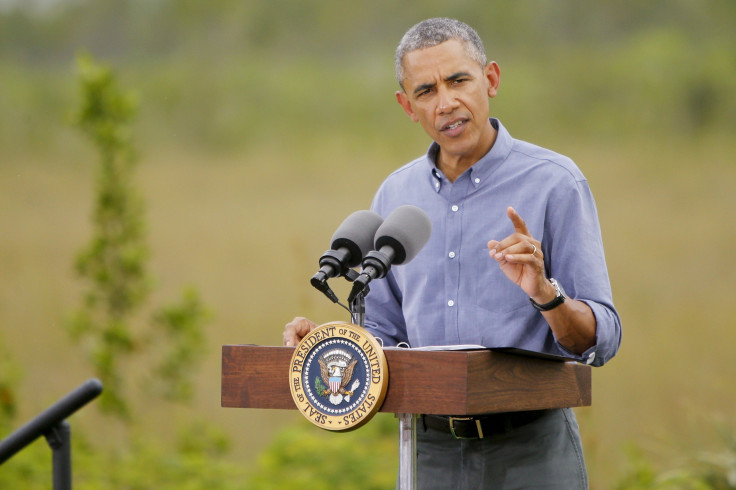 President Barack Obama's final plan to curb carbon emissions from U.S. power plants is a critical step in the administration's strategy for fighting climate change. But the Clean Power Plan, to be unveiled Monday, will also boost momentum for a global climate change treaty and pressure other nations to make aggressive emissions cuts.
The final version of the plan will "set a powerful example for the rest of the world," Lord Nicholas Stern, a former British Treasury official and prominent climate change economist, said in a statement Monday. Obama's announcement "will reinforce the credibility of the commitment by the United States to reduce its greenhouse gas emissions as a new international agreement on climate change is being finalized."
The U.S. and nearly 200 nations involved in United Nations-led climate negotiations have agreed to forge a pact to slash emissions. Each country is expected to submit an individual action plan, which will form the backbone of the broader agreement at the annual conference in Paris this December.
Obama, who has made fighting climate change a priority in his second term, is vowing to play a leadership role in the upcoming talks. The U.S. has pledged to curb its overall greenhouse gas emissions to 28 percent below 2005 levels by 2025. The Clean Power Plan is central to reaching that target, the White House says.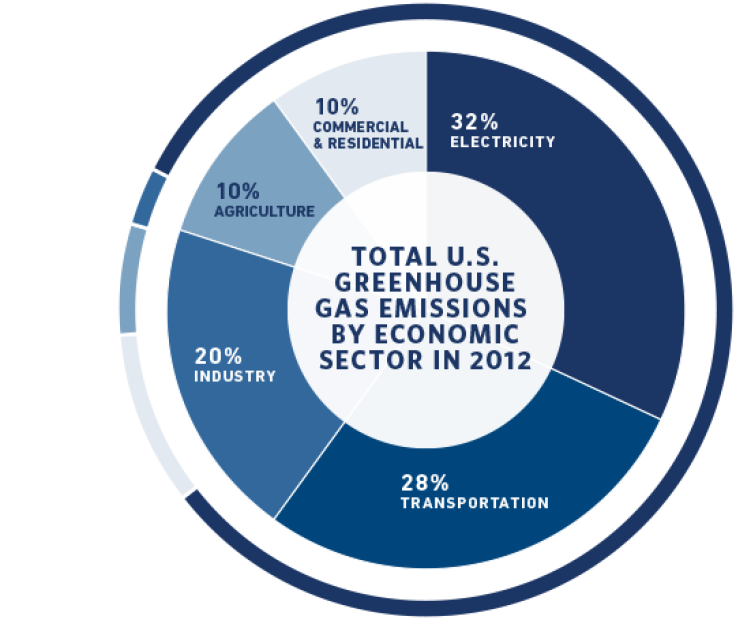 U.S. environmental leaders and a group of major American businesses are praising the final version of the plan, which sets more stringent targets than those in an initial proposal in June 2014.
Under the rules, states are required to slash carbon pollution from electricity to 32 percent below 2005 levels by 2030 -- a 9 percent increase over the initial target. The goal is to encourage state and utility investments in solar, wind and other renewable power sources while shifting spending away from dirtier power sources, including coal and fuel oil.
"The Clean Power Plan is the most significant single action any president has ever taken to tackle the most serious threat to the health of our families: the climate crisis," said Michael Brune, executive director of the Sierra Club, a major environmental organization and prominent supporter of the climate rule.
Last week, more than 350 companies spoke out to express support for the policy. A coalition led by Ceres, an investor advocacy group, sent letters to 29 governors urging the states to cooperate in a timely manner with the U.S. Environmental Protection Agency, the plan's enforcer.
"Moving to more efficient and renewable energy is one major step toward ensuring we have long-term economic viability," said Letitia Webster, senior director of global sustainability for VF Corp., a major apparel and footwear company whose brands include The North Face, Timberland and Wrangler jeans.
Webster said the Greensboro, North Carolina, company is on track to meet its goal of cutting carbon emissions to 5 percent below 2009 levels by 2015. Many of its facilities are equipped with rooftop solar panels or energy-efficient technologies, enabling VF Corp. to slash climate change pollution while growing the business 15 percent over the same time period, she said by phone.
Yet most of the firm's offices and retail stores are in shared buildings without clean energy supplies, and those rely on electricity delivered by the utility grid. "We need the governors and states to give us more choices in the marketplace, so we can choose the energy we want to reduce our energy and meet the expectations of our brands and customers," Webster said. "The Clean Power Plan is one step in that direction."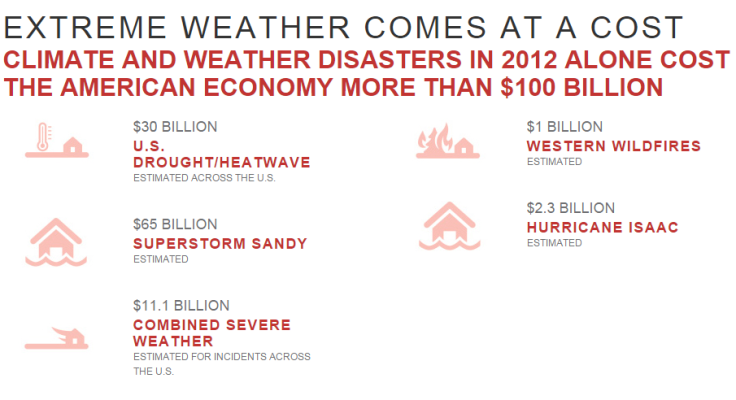 Fossil fuel industry groups and some Republican policymakers were quick to bash the Obama administration's final plan. Critics say it will drive up electricity costs for U.S. households and businesses by forcing the electricity sector to ditch cheap, reliable coal-fired power plants and instead spend billions to build new renewable energy plants.
The EPA has estimated the rule will result in annual costs of about $8.4 billion by 2030, although total benefits -- including improved public health -- would reach between $34 billion and $54 billion by then.
"This rule fails across the board, but most troubling is that it fails the millions of families and businesses who rely on affordable electricity to help them keep food on the table and the lights on," said Mike Duncan, president and CEO of the American Coalition for Clean Coal Electricity.
Six governors, including five Republicans and one Democrat, have said they will not comply with the Clean Power Plan. Under the rules, each state is required to give the EPA an individual strategy for complying with state-specific emissions-reduction targets.
Senate Majority Leader Mitch McConnell, who represents coal-rich Kentucky, is spearheading the opposition against the rules. In a March op-ed piece, he called the rules "unfair" and "probably illegal," and urged states to "hold back on the costly process of complying."
Opponents of the Obama administration's climate change policies blame the White House for the recent suffering in the U.S. coal industry. Several major companies – including most recently Alpha Natural Resources -- are seeking bankruptcy protection as coal prices plunge and competition intensifies from natural gas, solar and wind power.
About 200 out of 523 coal plants have shut down over the past five years as operators find it easier to switch to cleaner-burning natural gas or shutter aging coal facilities rather than adhere to stringent air pollution standards, the Sierra Club's Beyond Coal campaign found.
"Once the EPA finalizes this regulation, West Virginia will go to court, and we will challenge it," Patrick Morrisey, the attorney general of West Virginia, told a local radio station last week.
Some supporters of the Clean Power Plan, while praising the rules, still expressed frustration with changes made in the final version. Regulations will now begin in 2022, instead of an earlier compliance date of 2020.
"We saw no need to delay the start of compliance by two years," said Malcom Woolf, senior vice president for policy and government affairs at Advanced Energy Economy. He added that the group is "disappointed that there is no credit for action taken between now and 2020, and that not all energy efficiency is eligible for credit between 2020 and 2022. These are missed opportunities in the short run."
Mary Boeve, executive director of 350.org, a major grassroots environmental organization, said the Clean Power Plan is "significant but not enough" to address the threats of climate change. She called on Obama to reject the proposed Canada-to-Texas Keystone XL pipeline and reverse his position on allowing oil-and-gas drilling in the U.S. Arctic Ocean. "Cutting coal emissions is low-hanging fruit. The next challenge will be standing up to Big Oil," she said in a statement."
8/3/15 Correction: An earlier version of this story incorrectly identfied Letitia Webster of VF Corp. and the company's headquarters. This story has been updated to reflect the correct information.
FOR FREE to continue reading
✔️ Unlock the full content of International Business Times UK for free
offer available for a limited time only
✔️ Easily manage your Newsletters subscriptions and save your favourite articles
✔️ No payment method required
Already have an account?
Log in
© Copyright IBTimes 2023. All rights reserved.